Fusion University
Fusion University Inactive Na1st Lee Ho-sung (이호성) dps , the academy team of the Philadelphia Fusion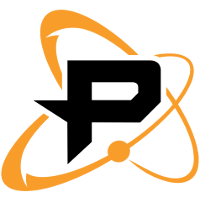 Philadelphia Fusion OWL Rank #5 Fury Kim Jun-ho (김준호) off tank Alarm Kim Kyeong-bo (김경보) flex support Carpe Lee Jae-hyeok (이재혁) dps Ivy Lee Seung-Hyun dps SADO Kim Su-Min (뜨용) tank FunnyAstro Daniel Hathaway support , have announced their move to Contenders Trials Korea. This follows Fusion University's victory in the Atlantic Showdown.
After proving time and again that we are the best in the West, a new challenge is calling.

We are excited to announce that we will be participating in Contenders Trials in Korea for this upcoming season! #GoFU pic.twitter.com/8IoRLXUYxx

— Fusion University (@FusionUni) June 2, 2019
Just wanted to give some clarity on the decision to move @FusionUni to Korea. We have an amazing team and we (cont) https://t.co/Tkzj2LmUCA

— Tucker (@BLT) June 2, 2019
Team owner Tucker Roberts explained the reason the team is moving regions in a Twitlonger post. "For us the decision to move to Korea comes in part due to import restrictions," he said. "We don't want to have to part ways with players we believe in who are from outside the US."
Fusion University has four players on their roster from South Korea. Four of the team's players come from outside Korea, meaning one will have to be dropped to meet the league's import limit rule when playing in South Korea.
Rejoining Fusion University will be Elk , who is a two-way player for the Fusion. He did not play for Fusion University this past season and has played in four Overwatch League matches -- two in each stage.
Excited to announce I'll be rejoining @fusionuni as an active member of the roster for KR trials/contenders

Also means going to Korea PogChamp https://t.co/Nb9i9DU9MK

— Elk (@elk) June 2, 2019
This is the first instance of an academy team relocating to a region outside of their parent team's region.
As a result, Fusion University will be the second academy team to play in South Korea. The first is Gen.G Esports, the academy team of the Seoul Dynasty.
Trials Korea play begins June 4. Fusion University will need to finish in the top two of Trials to qualify for Contenders Korea 2019 Season 2.