Los Angeles Valiant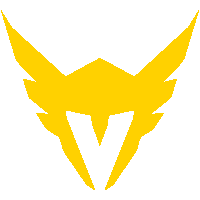 Los Angeles Valiant OWL Rank #13 McGravy Caleb McGarvey off tank Lastro Moon Jung-won (문정원) flex support Shax Johannes Nielsen dps ksp Kai Collins dps Dreamer Song Sang-lok tank RAin Park Jae-ho (박재호) support main support player Custa has announced his retirement. Additionally, he will join the Overwatch League on-air talent team alongside former Outlaws DPS Jake .
Custa will be a desk analyst and Jake will be a caster, according to the Overwatch League website.
Retiring from Overwatch

Read: https://t.co/ZLqKoGD7lm

— Scott Kennedy (@Custa) December 12, 2019
Their time on stage may have come to an end, but their story with OWL has only just begun!

We are so happy to announce that @Custa & @jakeow will be joining our team in #OWL2020

Full story ➡ https://t.co/Vhvb0TOgnA pic.twitter.com/f0BgWXbEZV

— Overwatch League (@overwatchleague) December 12, 2019
Custa joined the Overwatch League for the inaugural season as a flex support player. He was signed by the Dallas Fuel but was traded to the Valiant during the 2018 season after he had made the switch to main support.
He has been the Valiant's main support player since then. Custa sat out the majority of Stage 1 in 2019 as the Valiant played KuKi in the position instead, but played in every match of the season following the stage.
Custa ends a playing career that dates back to the game's beta days in early 2016. He played support for his entire career. Custa won the Stage 4 title in the 2018 Overwatch League season with the Valiant.
Now he and Jake, who retired earlier this week, will join the Overwatch League broadcast. Custa has been on the Overwatch League desk multiple times for interviews and was part of the broadcast for the Talent Takedown during the Overwatch League's 2019 All-Star week. Jake has been a caster in Overwatch World Cup matches.
This season, the Overwatch League will have to juggle broadcasts in multiple locations during one weekend for the first time. Most matches in the 2018 and 2019 seasons occurred at the Blizzard Arena Los Angeles and even when matches left that location they all remained at one location for the entire weekend. This season, two homestands will take place simultaneously each weekend.
Jake's casting partner has yet to be announced. It has also not been revealed if Custa will have a set desk crew he works with or if the desk analysts will mix from week to week.
The Valiant have no other main support players on their roster. They will need to sign a new main support unless they decide to move another player to the position.