The Dallas Fuel
Dallas Fuel OWL Rank #1 Fielder Kwon Joon (권준) flex support Doha Kim Dong-Ha (김동하) dps SP9RK1E Kim Young-han (김영한) dps FEARLESS Lee Eui-seok (이의석) tank ChiYo Han Hyeon-syuk (한현석) support have acquired Decay from the Los Angeles Gladiators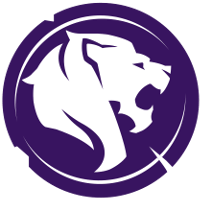 Los Angeles Gladiators OWL Rank #4 Shu Kim Jin-seo flex support kevster Kevin Persson dps Patiphan Patiphan Chaiwong dps Reiner Corey Scoda tank FunnyAstro Daniel Hathaway support . In return, the Gladiators have received OGE from the Fuel. The trade is pending Overwatch League approval.
Please welcome to the Dallas Fuel, @DecayOW!

He joins us from the @LAGladiators in exchange for @OGE_ow, pending league approval.

Be sure to show him some love! pic.twitter.com/cc59AjacOc

— Dallas Fuel (@DallasFuel) October 29, 2019
Decay will join Taimou, AKM and Zacharee as a DPS on the Fuel roster. All of the players are currently under contract.
OGE will join Panker as a main tank for the Gladiators, although Panker is currently a two-way player and has never appeared in an Overwatch League match. OGE will replace rOar, who signed with the Justice at the beginning of the offseason.
The Fuel currently have one main tank on their roster set to fill in for OGE, that player being Trill. Trill and OGE split playing time after Trill joined the team in Stage 3 of the 2019 season. Trill made it into eight matches before the season ended.
Currently, the Gladiators have no DPS players on their roster. Although the team has not announced Surefour's departure, he is currently listed as a free agent. The team's other DPS player, Hydration, signed with the Houston Outlaws earlier this month.
This is the first move the Fuel have made this offseason--they have not departed with or added any players or staff since they added Trill back in May.
Meanwhile, the Gladiators have made a few changes this offseason, including one trade prior to this. They brought in off-tank SPACE from the Valiant earlier this month. SPACE and OGE would be an entirely new tank line for the Gladiators.