The Los Angeles Valiant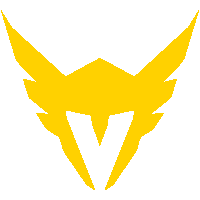 Los Angeles Valiant OWL Rank #15 Molly He Chengzhi (何诚智) flex support Diya Lu Weida (陆炜达) dps innovation Oh Seok-hyun (오석현) dps Becky Il-ha Kim (김일하) dps Ezhan dps Marve1 Hwang Min-seo (황민서) tank Lengsa Chen Jingyi (陈婧逸) support have parted ways with off-tank player SPACE , flex support KariV and DPS player Agilities . This was followed by the Los Angeles Gladiators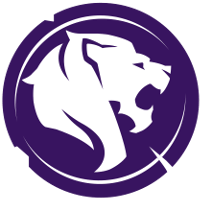 Los Angeles Gladiators OWL Rank #4 Shu Kim Jin-seo flex support kevster Kevin Persson dps Patiphan Patiphan Chaiwong dps Reiner Corey Scoda tank FunnyAstro Daniel Hathaway support picking up SPACE, and the Toronto Defiant

Toronto Defiant OWL Rank #14 Twilight Lee Joo-seok (이주석) flex support Heesu Jeong Hee-su (정희수) dps Finale dps MuZe Kim Young-hun (김영훈) tank Ch0r0ng support adding KariV to their roster.
Today we are announcing the departure of @SPACEOW, @Agilities, & @KariVOW.

We will always look back at the time spent with these players with nothing but gratitude. Thank you for bringing so much joy, and thank you for showing us what it means to be a 7.#WingsOut pic.twitter.com/M73mLngz6i

— Los Angeles Valiant (@LAValiant) October 23, 2019
3...2...1....BLAST OFF! 🚀

Please join us in welcoming @SPACEOW to the Gladiators! pic.twitter.com/0r6ijM4LJV

— Los Angeles Gladiators (@LAGladiators) October 23, 2019
Please join us in welcoming @KariVOW to the Defiant! We're so incredibly excited to have him on our roster and can't wait to see him in red and black. Thanks @LAValiant, we'll take good care of him. Stay tuned for more excitement during googly eyes season! #RiseTogether pic.twitter.com/2R627zZssZ

— Toronto Defiant (@TorontoDefiant) October 23, 2019
All three were on the Valiant's inaugural roster for the 2018 Overwatch League season. KariV and Agilities joined from parent organization Immortals, while SPACE played on Cloud9 EU beforehand.
In the 2018 season, the Valiant won the Stage 4 finals and finished the season in the top four. This season, they ended their run in 13th place with a 12-16 record in the regular season and were one spot short of qualifying for the play-in tournament.
SPACE joins the Gladiators after they finished in the top six this season; they finished the regular season in fifth to qualify for the playoffs, and were eliminated in the lower bracket to eventual champions the San Francisco Shock.
Last week saw three players depart the Gladiators; rOar was signed to the Washington Justice, Hydration followed suit with the Houston Outlaws, and Ripa announced his free agency.
KariV moves to the Defiant following their first season as an expansion team, where they tied for 17th place at the conclusion of the 2019 season with an 8-20 record in the regular season.
The Defiant also made changes to their roster last week, where former Paris Eternal head coach Féfé was added as their new head coach, and Yakpung parted ways with the team. Yakpung was the fifth player to be cut by the Defiant this offseason.
FCTFCTN, Shax and McGravy are currently subject to team option according to the Overwatch League.