Mangachu , Goliath and Cloneman16 have all announced their release from XL2 Academy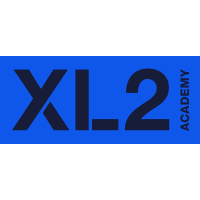 XL2 Academy Inactive Haku flex support Speedily Nicholas Zou dps Kai Kai Collins dps GIG Rick Salazar tank buds Casey McIlwaine flex Ojee Christian Han support . All three stated they were released from the team due to the organization's desire to add New Yorkers to the roster. The organization also tweeted out tryout applications for local talent.
Given that XL2 is looking to have New York representation on their roster, I am now currently LFT OWL/Academy/Contenders. Please reach out to me via twitter, discord, or email.

— Mangachu (@Mangachu_) January 12, 2019
Since New York Is looking for new Yorkers for their team, I will be LFT. If you a need a main tank that can keep people cheered up and always ready to help, then look no further. You can message me on discord, twitter or email. :heart:

— James D'Arcangelo (@Cloneman16) January 13, 2019
I'd like to thank @XL2 for an amazing 2018 and wish them the best of luck with their additions of NY players on their roster. I am currently a Free Agent LFT. Feel free to email me or msg me on discord with inquires

— Anthony Pietro (@GoliathOW) January 13, 2019
📣 CALLING NYC 📣

Do you have what it takes?

We're looking for NYers to represent XL2 next season. We'll provide opportunity and mentorship so we can make it big together! 🙌

Candidates will be invited to an online tournament.

Sign up for tryouts: https://t.co/JgyrHMmCkV pic.twitter.com/ZMhamEgvi1

— XL2 Academy (@XL2) January 11, 2019
The three had been on the team since its original Contenders Season 1 roster and were in fact the only players remaining on the team from Season 1. Their time with the organization saw three playoff runs, including a second place finish in Contenders Season 2 and a top four finish in Contenders Season 3.
All three players are residents of North America and therefore their release has no effect on the team's ability to meet the soft region-lock rule that will limit teams to three players from outside of the region in 2019. XL2 Academy currently has three players from outside of the North American region and will be unable to add anymore.
XL2 Academy began 2018 with one New York local on its roster: Midnight. He was released from the team following the end of Contenders Season 1.
The players left on the team are Jer , Logix , WOOHYAL and TiZi . The team will need to find at least one DPS player and one flex support player among its new additions.
XL2 Academy were recently eliminated from Contenders Season 3 after falling short to ATL Academy in the semifinals. The team is not currently scheduled for any upcoming competitions.
XL2 Academy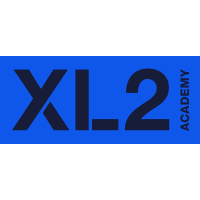 XL2 Academy Inactive Haku flex support Speedily Nicholas Zou dps Kai Kai Collins dps GIG Rick Salazar tank buds Casey McIlwaine flex Ojee Christian Han support 's players are:
And their staff are: