Brazilian support player alemao has joined the Boston Uprising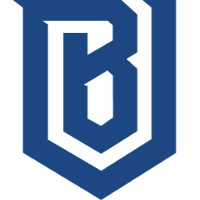 Boston Uprising OWL Rank #8 NotE Lucas Meissner off tank AimGod Min-seok Kwon flex support blasé Jeffrey Tsang dps Colourhex Kelsey Birse dps Axxiom Park Min-sub (박민섭) tank Kellex Kristian Keller support as their ninth player. He is also the first South American Contenders player to join the Overwatch League.
Bem vindo, @alemao182!

We're happy to have you as a part of #BostonUp. pic.twitter.com/dmD4tocNcY

— Boston Uprising (@BostonUprising) December 5, 2018
Hoje nos despedimos de uma pessoa que esteve junto desde o começo do Cenário Competitivo de Overwatch, ganhou vários campeonatos conosco e que sempre batalhou para alcançar seus objetivos.

Agradecemos por tudo e boa sorte na @BostonUprising, @alemao182! #BostonUp pic.twitter.com/j6lyAvIarL

— based tryhards (@basedtryhards) December 5, 2018
alemao hails from based tryhards
based tryhards Inactive Lubbock Andre Carravieri dps neil Mateus Kröber tank wings Tiago Righi support , the same dominant roster that was once Brasil Gaming House
Brasil Gaming House Inactive honorato Maurício Honorato off tank liko Felipe Lebrao dps Klaus Nicolas Ferrari dps neil Mateus Kröber tank alemao Renan Moretto support kolero Rodrigo Kröber support , but dissolved at the end of last month and became the unsigned based tryhards roster that is known today. Their results showed their prowess, being back-to-back first place champions of Contenders South America 2018.
The Uprising recently saw the departure of Striker to the San Francisco Shock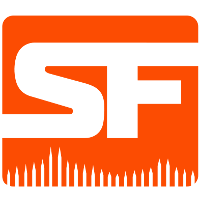 San Francisco Shock OWL Rank #9 sleepy Nikola Andrews flex support ChoiHyoBin Choi Hyo-Bin (최효빈) off tank sinatraa Jay Won dps Architect Park Min-ho (박민호) dps Rascal Kim Dong-jun (김동준) dps super Matthew DeLisi tank Moth Grant Espe support just yesterday. alemao's addition to their roster puts the Uprising at a total of nine rostered players, five of which were acquired during the offseason. blasé was the first offseason addition, followed shortly by Axxiom and Colourhex just over a week later. Fusions was the most recent addition to the team, although he was signed to a two-way contract with Uprising Academy
Uprising Academy Contenders NA Rank #7 Dino Hunter Traupe flex support punk Leyton Gilchrist off tank Asking William Vetter dps Klaus Nicolas Ferrari dps Swimmer Gabriel Levy support .
The Uprising now have three support players, two of which are main supports. One being the aforementioned alemao and Kellex , the team's Danish support that saw the majority of playtime during Season 1 over his past main support counterparts Snow and Avast .
Currently, the team's only flex support is AimGod , as Neko , the team's past flex support, was not a part of the newest iteration of the roster. It was later revealed that he would be joining the Toronto Defiant

Toronto Defiant OWL Rank #3 envy Lee Kang-jae (이강재) off tank Neko Park Se-hyeon (박세현) flex support Ivy Lee Seung-Hyun dps Stellar Lee Do-Hyung dps Yakpung Jo Gyeong-mu tank Aid Go Jae-yoon (고재윤) support for the next Overwatch League season.
The roster of the Boston Uprising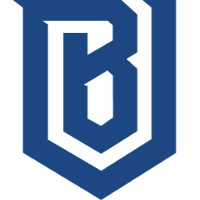 Boston Uprising OWL Rank #8 NotE Lucas Meissner off tank AimGod Min-seok Kwon flex support blasé Jeffrey Tsang dps Colourhex Kelsey Birse dps Axxiom Park Min-sub (박민섭) tank Kellex Kristian Keller support is:
Jeffrey "Blasé" Tsang (DPS)
Kelsey "Colourhex" Birse (DPS)
Lucas "NotE" Meissner (Off Tank)
Noh "Gamsu" Yeong-jin (노영진) (Tank)
Park "Axxiom" Min-sub (박민섭) (Tank)
Cameron "Fusions" Bosworth (Two-way Tank)
Kristian "Kellex" Keller (Support)
Renan "alemao" Moretto (Support)
Min-seok "AimGod" Kwon (Flex Support)
And their staff are: