Only two Blizzcon spots remain up for grabs as the 2018 Overwatch World Cup enters its final group stage. The United Kingdom 2018
United Kingdom 2018 Inactive Smex Eoghan O'Neill off tank MikeyA Michael Adams dps Kyb Finley Adisi dps Fusions Cameron Bosworth tank Boombox Isaac Charles support Kruise Harrison Pond support , Poland 2018
Poland 2018 Inactive DXtR Michal Wiencek off tank DANYE Karol Szcześniak dps Redziok dps Shaddo tank Xyzano Dorian Olechnicki support Duku Jakub Andrezejak support , Italy 2018
Italy 2018 Inactive DragonEddy Edmondo Cerini off tank carnifex Edoardo Badolato dps HearThBeaT dps Midna Lorenzo Nulli tank Bimbz Francesco De Luca support Nisa Federico Portolani support , Germany 2018
Germany 2018 Inactive Mete Metehan Aksüt off tank cRNKz Joshua Santana dps Nesh German Kobrin dps ProGi Julian Maier tank immortal Cem Oezgecen support Kodak Steven Rosenberger support , the Netherlands 2018
Netherlands 2018 Inactive brussen Thomas Brussen off tank Jona Jonathan Stelma dps Vizility Jeffrey de Vries dps corn tank CrusaDe Ryan van Wegen support sab support and France 2018
France 2018 Inactive Poko Gael Gouzerch off tank SoOn Terence Tarlier dps aKm Dylan Bignet dps BenBest Benjamin Dieulafait tank uNKOE Benjamin Chevasson support winz Michaël Bignet support are set to battle it out in what should be an entertaining weekend of Overwatch hosted in Paris, France. The Contenders EU Season 2 Grand Final between Eagle Gaming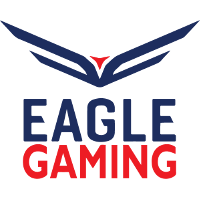 Eagle Gaming Inactive and Angry Titans
Angry Titans Contenders EU Rank #10 Knasen Tzor Dahan off tank Abbs flex support Haruhi Chen Xingyou flex support FlexG Aaron Kay dps Crea Olli Varila dps KroxZ Loïc Ricci tank Cabimas support will also be played out following Day 1's World Cup action.
Vital information has been collated below to streamline your viewing experience. Note that Friday's Contenders final will be played across a best-of-seven matches and will utilize the Contenders map pool. For more details on the following days of play be sure to check out the event page.
Schedule
Friday 21st September
Saturday 22nd September
Sunday 23rd September
Format
All World Cup matches are played as four map sets featuring a Control, Hybrid, Assault and Escort map. A fifth tiebreaker map will be played if necessary.
The entirety of the tournament consists of a single round robin, in which the six teams will play a single match against every other competitor.
The top two teams at the end of the round robin advance to Blizzcon. Tiebreakers will first be decided by map wins and secondly by head-to-head results. If a tie persists between two or more teams, those teams will play a tiebreaker round-robin until there is no longer a tie.
Maps
The first map of each match will be predetermined. From that point onward, the loser of the previous map will pick the next map.
Control: Ilios, Lijiang Tower, Nepal and Oasis
Hybrid: Blizzard World, Eichenwalde, King's Row, Numbani and Hollywood
Assault: Hanamura, Horizon Lunar Colony, Temple of Anubis and Volskaya Industries
Escort: Dorado, Junkertown, Watchpoint: Gibraltar, Rialto and Route 66
Tiebreaker: All but first map played
Broadcast
Talent
Salome Soe "Soe" Gschwind-Penski (Host)
Malik "Malik" Forté (Host)
Jack "Jaws" Wright (Commentator)
Harry "Legday" Pollitt (Commentator)
Derry "Dezachu"" Holt
Thomas "Tridd" Underwood
Andrew "ZP" Rush (Commentator)
Jacob "JAKE" Lyon (Commentator)
Streams
Teams