The Houston Outlaws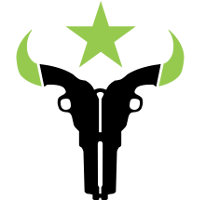 Houston Outlaws OWL Rank # Rawkus Shane Flaherty flex support SPREE Alexandre Vanhomwegen off tank Jake Jacob Lyon dps Danteh Dante Cruz dps Muma Austin Wilmot tank Boink Daniel Pence support have announced that DPS player Mendokusaii will leave the team's roster and move to being a content creator for the organization.
Announcing that @Mendo will be shifting into a Content Creator for the Houston Outlaws! pic.twitter.com/Uijl5eXoPZ

— Houston Outlaws (@OutlawsOW) September 3, 2018
Mendo's time with the Outlaws has been marked by no regular season or playoffs playtime. His only stage appearance was during the preseason, where each team was required to play their entire roster. During the preseason, he filled the DPS role, playing primarily projectile heroes.
Mendo has stated on his stream that his reasons for not playing included stress due to the environment of the Overwatch League and personal hurdles including depression and anxiety. He stated that he turned down offers to play due to beliving it wasn't best for the team.
Previously, the Outlaws released FCTFCTN from the roster, and earlier today moved clockwork to a staffing role. Mendo will be the first official content creator for the Outlaws organization. General Manager flame has confirmed that this will be the last slot opened up on the Outlaws roster.