The Houston Outlaws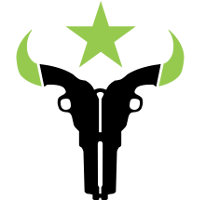 Houston Outlaws OWL Rank #14 Rawkus Shane Flaherty flex support SPREE Alexandre Vanhomwegen off tank Jake Jacob Lyon dps Danteh Dante Cruz dps Muma Austin Wilmot tank Boink Daniel Pence support have announced hitscan DPS player clockwork will be moved off of the team's roster and onto a role within the team's staff.
Matthew "Clockwork" Dias will be moving into a new non-player role within the Outlaws organization! @likeclockwork pic.twitter.com/Mw01RtMAAr

— Houston Outlaws (@OutlawsOW) September 3, 2018
When asked for further clarification, Outlaws general manager flame specified clockwork would not be a coach, but instead work with the organization as part of their managerial staff. He will be the first offseason addition to the team's staff.
clockwork played on a niche pool of maps throughout the Outlaws' season, often as Tracer, Widowmaker or Soldier 76. His already limited playing time vanished in Stage 4, as he played his last match of the season in the final week of Stage 3.
This comes just a day after the Outlaws announced the release of FCTFCTN from the team. The two announcements have cut the Outlaws roster from 12 player to 10.
This is not the final change the Outlaws will make this offseason, according to a tweet from flame. Whether the additional changes will come to the roster or the staff remains to be seen.