The Seoul Dynasty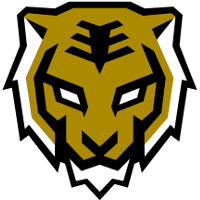 Seoul Dynasty OWL Rank #3 Ir1s Kim Seung-Hyun (김승현) FITS Kim Dong-eon (김동언) dps Profit Park Joon-yeong (박준영) dps smurf Yoo Myeong-Hwan tank Vindaim Junwoo Park support have split with four of their players, which include DPS ILLICIT , off-tank player Michelle , main support SLIME , and flex support Bdosin . They're the first players to depart from the team this off-season.
The four were with the team over varying degrees of time. Michelle was signed during the 2018 offseason, while ILLICIT was added in March 2019. Bdosin was picked up a month before the start of the 2020 season, and SLIME was added in May of this year after he parted ways with the Vancouver Titans.
Bdosin will split from longtime teammates Profit and Gesture. Image credit: Robert Paul for Blizzard Entertainment.
Bdosin was the team's starter flex support this season up until the end with creative taking over, while the rest had limited playtime compared to their other teammates. The team finished as the runner-ups of the 2020 Overwatch League season.
The departure of Bdosin also sees him split with DPS Profit and off-tank player Gesture, who he has played with for three seasons since their time on the London Spitfire in 2018.
The Dynasty has re-signed five of their players for the 2021 season. The current exceptions are tank and two-way player Toyou and main support tobi, whose status for next season are currently unknown.