The Seoul Dynasty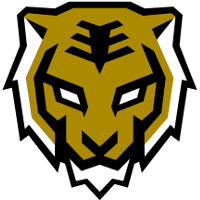 Seoul Dynasty OWL Rank #3 Ir1s Kim Seung-Hyun (김승현) FITS Kim Dong-eon (김동언) dps Profit Park Joon-yeong (박준영) dps smurf Yoo Myeong-Hwan tank Vindaim Junwoo Park support have announced the addition of former Vancouver Titans support SLIME to the team. He is the first player from the former Titans roster to join a new team.
[ Welcome, @Slime000112 ]#TigerNation pic.twitter.com/xfqQ20j8hV

— Seoul Dynasty 🐯 (@SeoulDynasty) May 14, 2020
He is the newest player to join the Dynasty, bringing the roster up to 10. Their last move was in January with the addition of Bdosin.
SLIME joins after the Titans released all of their players and staff last week due to logistical hurdles in South Korea. ESPN reported that there was conflict between the players and organization over playing at home instead of a team house or a similar facility. The organization signed a new lineup later that week.
The Seoul Dynasty are currently in sixth place in the Overwatch League standings. Their next match is against the Chengdu Hunters on Saturday.