Houston Outlaws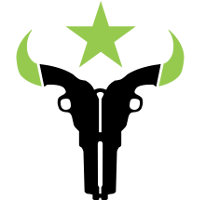 Houston Outlaws OWL Rank #10 Ir1s Kim Seung-Hyun (김승현) flex support Lastro Moon Jung-won (문정원) flex support Danteh Dante Cruz dps Pelican Oh Se-hyun (오세현) dps Piggy Shin Min-jun tank flex support player Rawkus has announced his retirement from competitive Overwatch.
Thank You, Overwatch

Read: https://t.co/hU2fAMmpKE

— Shane Flaherty (@Rawkus) August 1, 2020
"This decision wasn't taken lightly," he said in a TwitLonger post. "I've lost so much sleep over this because of all the amazing people I've met and the memories we've made. In the end, I have to do what my heart is telling me and I'll never forget the last four amazing years of my life."
Rawkus began his Overwatch career in 2016 on ohno, and afterwards was signed onto FaZe Clan in August of that year, whom he stayed with all the way up until late 2017. His achievements with them include second place finishes in both MLG Vegas 2016 and in the Contenders 2017 Season 1: North America playoffs.
He then joined the Houston Outlaws in the inaugural season of the Overwatch League, and was also joined by FaZe teammates SPREE and later FCTFCN. During his time with the Outlaws, they placed seventh in the 2018 season, barely missing out on the playoffs, and 16th in the 2019 season.
Rawkus was also a player of Team United States in the World Cup since 2017, and went on to win the 2019 World Cup with them.
His last Overwatch match was in June, where the Outlaws lost against the Florida Mayhem.
He is the second player on the Outlaws to retire this year. Earlier in January, off-tank player coolmatt retired and became part of the franchise's staff. Last month also saw off-tank player SPREE split with the team.
Rawkus said that he is looking into VALORANT next and has more news to share about his future soon.