The Los Angeles Valiant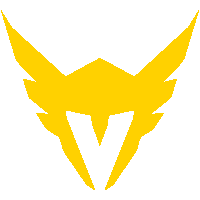 Los Angeles Valiant OWL Rank #14 ShowCheng Cheng Yu (程宇) off tank wya Qi Haomiao (齐浩淼) flex support Molly He Chengzhi (何诚智) flex support Krystal Cai Shilong (蔡世龙) dps MoLanran Liao Yang (廖洋) dps Diya Lu Weida (陆炜达) dps innovation Oh Seok-hyun (오석현) dps Silver3 Han Haibo (韩海波) tank Marve1 Hwang Min-seo (황민서) tank Becky Il-ha Kim (김일하) flex Highbee Zhang Zening (张泽宁) support Lengsa Chen Jingyi (陈婧逸) support have signed tank player GIG and support player RAin to the team.
Back under blue SoCal skies after his time on @XL2, please formally welcome @GiG_OW to our 2020 Valiant roster!#WingsOut pic.twitter.com/6aeBuc4E31

— Los Angeles Valiant (@LAValiant) January 7, 2020
A new main support also enters the fray! Join us in welcoming @RaiN990707 to the LA Valiant family. #WingsOut pic.twitter.com/1CL26c114I

— Los Angeles Valiant (@LAValiant) January 7, 2020
GiG will play for an Overwatch League team for the first time in his career. He previously played for XL2 Academy before the team went on hiatus in November and became a free agent.
RAin was previously on the Florida Mayhem in the 2019 season since June of that year. He was later released alongside four other players and one coach last October.
The two are the newest additions to the Valiant. Last month, main support player custa retired and joined the Overwatch League's on-air talent team as a desk analyst. The new signings put the Valiant roster at nine players, just above the league minimum of eight players per team. RAin is the team's only main support now.
The Valiant also revealed a color rebranding today. The announcements came after the rebrand and the players were revealed with the new branding.
Their first match of the season is February 8 against the Dallas Fuel in Dallas.
The Los Angeles Valiant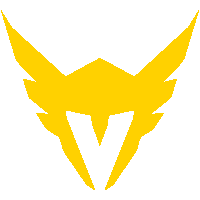 Los Angeles Valiant OWL Rank #14 ShowCheng Cheng Yu (程宇) off tank wya Qi Haomiao (齐浩淼) flex support Molly He Chengzhi (何诚智) flex support Krystal Cai Shilong (蔡世龙) dps MoLanran Liao Yang (廖洋) dps Diya Lu Weida (陆炜达) dps innovation Oh Seok-hyun (오석현) dps Silver3 Han Haibo (韩海波) tank Marve1 Hwang Min-seo (황민서) tank Becky Il-ha Kim (김일하) flex Highbee Zhang Zening (张泽宁) support Lengsa Chen Jingyi (陈婧逸) support 's roster is:
Their coaches are: