The Florida Mayhem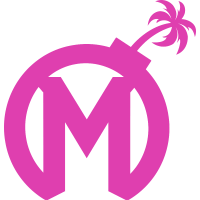 Florida Mayhem OWL Rank #15 Gargoyle Lee Beom-jun (이범준) off tank GangNamJin Gang Nam-jin (강남진) flex support BQB Lee Sang-bum (이상범) dps Yaki Kim Jun-gi (김준기) dps Karayan Choi San-ha (최산하) tank Kris Choi Jun-soo (최준수) support have announced the release of five of their players, including two players who were midseason acquisitions, as well as the release of coach KH1 .
The players no longer with the team are HaGoPeun , RAin , Xepher , Swon and Creature .
Today we'd like to wish a fond farewell to @HAGOPEUNOW, @RaiN990707, @xepher123, @CreatureOW, @Swonow, and @KH1OW

Thank you all for your efforts this season. You will always be a part of the Mayhem family, and we wish you nothing but the best.

📰» https://t.co/cBmd0VsMZB pic.twitter.com/5EasFhitJU

— Florida Mayhem (@FLMayhem) October 7, 2019
According to the Overwatch League's contract status article, all five players were subject to team options this offseason. This means that the Mayhem declined to pick up each player's team option and extend their contract for another year.
HaGoPeun, Xepher and Swon were all added last offseason and were a part of the Mayhem's original mixed-nationality roster. Each player saw playtime dip near the end of the season as the Mayhem added new pieces to replace them.
Both RAin and DPI were added in Stage 3 of last season. RAin played in two matches for the Mayhem while DPI played in three matches.
Additionally, assistant coach KH1 is no longer with the Mayhem. He joined the team from Korean Contenders team Armamanet alongside DPI, Karayan, Gargoyle _and head coach _Unread.
The Mayhem are coming off a 2019 season that saw them end with the worst record in the Overwatch League at 6-22. Their 13-55 combined record over the last two seasons is the worst among the Overwatch League's 12 inaugural teams. The next worst team among that group is the Shanghai Dragons, who have had a 15-53 record over the past two seasons after finishing 0-40 in 2018.
The team parted with their old general, Matt Akhavan, in August and one of their assistant general managers, BEARHANDS, a few days ago. They promoted their other assistant general manager, yeHHH, to the general manager position earlier this month.
The current Florida Mayhem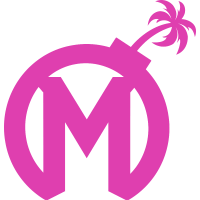 Florida Mayhem OWL Rank #15 Gargoyle Lee Beom-jun (이범준) off tank GangNamJin Gang Nam-jin (강남진) flex support BQB Lee Sang-bum (이상범) dps Yaki Kim Jun-gi (김준기) dps Karayan Choi San-ha (최산하) tank Kris Choi Jun-soo (최준수) support roster is:
Ha "Sayaplayer" Jeong-woo (하정우) (DPS)
Lee "bqb" Sang-bum (이상범) (DPS)
Lee "Gargoyle" Beom-jun (이범준) (Off-tank)
Koo "Fate" Pan-seung (구판승) (Tank)
Choi "Karayan" San-ha (최산하) (Tank)
Lee "Byrem" Seong-joo (Flex Support)
Choi "Kris" Jun-soo (최준수) (Support)
And their coaches are: