The London Spitfire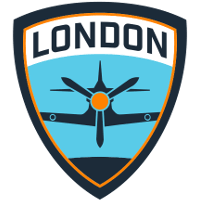 London Spitfire OWL Rank #12 Landon flex support SparkR William Andersson dps Backbone Jamie O'Neill dps Hadi Daniel Bleinagel tank Admiral Oliver Vahar support has announced four new players to round out their roster for the 2020 season. The team has acquired Babel , Although , Clestyn and Jihun .
To round out our final twelve, please welcome @OWBabel, @jihunOW, @althoughhhhh, & @clestyn_ow to the London Spitfire! #AcesHigh pic.twitter.com/3wQ4oM0RHl

— London Spitfire (@Spitfire) December 27, 2019
None of the newly acquired players have played more than one season of Contenders. Clestyn played with Kongdoo Panthera during Contenders 2018 Season 3: Korea, where they fell to RunAway in the quarterfinals. After rebranding to Griffin, Clestyn and his team have failed to make it out of Contenders Trials in 2019.
Jihun played with Bubble Burster Gaming in the last season of Contenders China, also falling in the quarterfinals.
The two newly acquired DPS players, on the other hand, lack Contenders experience. Babel played with BM Hawk, and qualified for Trials Korea two times in 2019. However, both times the team have failed to make it into Contenders, finishing in sixth place twice in Trials. Babel and BM Hawk have made multiple appearances in ZOTAC Cup tournaments throughout 2019 and even clinched first place three times.
Although last played for Gen.S and KPG, the former of which is one of several academy teams of Gen.G Esports, an academy team itself of the Seoul Dynasty. He has been a regular fixture of the Overwatch Korea Cup, having played in it since its inception in June.
The Spitfire's roster is now finalized after a turbulent offseason for the team. London bid farewell to five players, including birdring, NUS and bdosin. In October, the team saw Profit and Gesture heading to the Seoul Dynasty and Fury traded to the Philadelphia Fusion.
After a massive coaching overhaul, the Spitfire revealed the first eight players of their new 2020 roster last month.
London has now reached 12 players on their roster, the League maximum.
The Spitfire will play the New York Excelsior in their first match of the 2020 season at the latter's homestand event.
The roster of the London Spitfire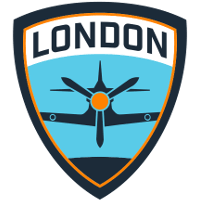 London Spitfire OWL Rank #12 Landon flex support SparkR William Andersson dps Backbone Jamie O'Neill dps Hadi Daniel Bleinagel tank Admiral Oliver Vahar support is:
Their coaching staff is: