The Philadelphia Fusion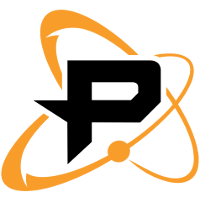 Philadelphia Fusion OWL Rank #4 Fury Kim Jun-ho (김준호) off tank Alarm Kim Kyeong-bo (김경보) flex support Carpe Lee Jae-hyeok (이재혁) dps Ivy Lee Seung-Hyun dps SADO Kim Su-Min (뜨용) tank FunnyAstro Daniel Hathaway support have acquired off-tank player Fury in a trade that sent Fusion University
Fusion University Inactive Na1st Lee Ho-sung (이호성) dps off-tank BERNAR and main support Fuze to the London Spitfire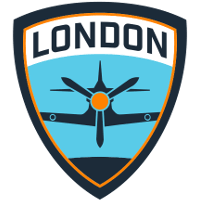 London Spitfire OWL Rank #14 BERNAR Shin Se-won (신세원) off tank Highly Lee Sung-hyeok (이성혁) flex support Glister Lim Gil-seong (임길성) dps Although Jung Hyun-wook dps JMac Choi Dae-han (최대한) tank SanGuiNar Lym Kyu-min support .
During his time in the London Spitfire, @furyy_d has been the undisputed king of clutch defence matrixes. With a championship under his belt, he departs the team for a new challenge.

Thank you for the past 2 years and we wish you the best with the @Fusion! pic.twitter.com/iiCJPPgglY

— London Spitfire (@Spitfire) October 30, 2019
.@Bernar & Fuze have graduated from @FusionUni and are joining the London Spitfire for #OWL2020!

We're excited to start this new chapter in our franchise with these talented players. Please join us in giving them a warm welcome! pic.twitter.com/7B2iYcJ9pr

— London Spitfire (@Spitfire) October 30, 2019
Fury joins a Fusion team that recently revealed its full 2020 roster. The roster is one that features a mix of Korean and European players.
Despite playing with a Spitfire roster composed entirely of Korean players for the last two seasons, Fury is no stranger to mixed rosters. He played with North American and European teammates on Team Liquid in 2017 just before he joined the Overwatch League.
Fury brings star power to the Fusion roster. He has been named an Atlantic Division All-Star in each of the past two seasons and was a member of South Korea's World Cup team in 2018. He was an honorable mention for Role Stars honors in 2019.
In return, the Spitfire have brought in a replacement off-tank player and a new main support player. BERNAR was a mainstay on the starting roster of Fusion University since he was first brought onto the team in July of 2018. Fuze, on the other hand, was a more recent addition to the Fusion's academy roster, joining this past July.
Bdosin is now the only remaining member on the Spitfire's original 12-player roster still with the team.