The Uprising Academy
Uprising Academy Contenders NA Rank #11 False Nick Wiseman off tank Aztac Park Jeong-soo (박정수) flex support TAP Thomas Alexander Prins dps Wayfast Tomer Gishri dps kraandop Timber Rensen tank dridro Arthur Szanto support have picked up Young and Beautiful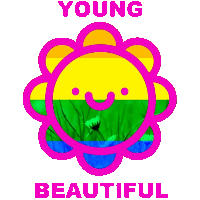 Young and Beautiful Contenders EU Rank #3 Trispear Daan Robben flex support Vestola Ilari Vestola off tank Jona Jonathan Stelma dps Yiqids Victor Yiqids dps daans Daniël Vincentius Paulus Scheltema tank Dolla Perttu Palokoski support tank player kraandop .
Reinforcements have arrived.

Please welcome the Uprising Academy's newest main tank, @kraandopOW! pic.twitter.com/30XxoBbo3d

— Uprising Academy (@UprisingAcad) November 22, 2019
Kraandop was playing in Contenders Europe with Y&B since February of this year.
Last week, Uprising Academy traded Mirror to the Los Angeles Gladiators. Earlier this month, Mouffin was also brought up to Uprising's Overwatch League team as a two-way player.
Kraandop's addition brings the roster to five players, they need one more to have six on the team.