Uprising Academy
Uprising Academy Contenders NA Rank #10 False Nick Wiseman off tank Aztac Park Jeong-soo (박정수) flex support TAP Thomas Alexander Prins dps Wayfast Tomer Gishri dps kraandop Timber Rensen tank dridro Arthur Szanto support have traded DPS player MirroR to the Los Angeles Gladiators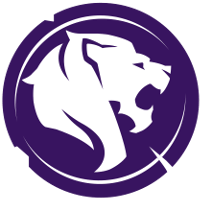 Los Angeles Gladiators OWL Rank #14 Shaz Jonas Suovaara flex support SPACE Indy Halpern off tank birdring Kim Ji-hyuk (김지혁) dps MirroR Chris Trịnh dps kevster Kevin Persson dps OGE Son Min-seok (손민석) tank BigGoose Benjamin Isohanni support , pending league approval. He will become the first Vietnamese player in the Overwatch League.
Today, we say goodbye to @MirroR_ow.

We wish him the best of luck with the Gladiators and know he'll continue to shine in the OWL!

Full announcement: https://t.co/ygCF9MoShZ pic.twitter.com/Jxx26VFK0G

— Uprising Academy (@UprisingAcad) November 12, 2019
🔮 Mirror, Mirror on the Wall 🔮

Please welcome @MirroR_ow to Gladiators from @UprisingAcad! #ShieldsUpmor pic.twitter.com/43jJwLD720

— Los Angeles Gladiators (@LAGladiators) November 12, 2019
MirroR was with the Uprising Academy since May of this year. During his tenure, the team finished first in Season 2 Trials: North America to qualify for Contenders Season 2. Later in Contenders Season 2: North America East, they placed third in the round robin to qualify for the playoffs, and were eliminated in the playoffs by the Gladiator Legion.
The Los Angeles Gladiators finished in the top six in the 2019 Overwatch League season. They placed fifth in the regular season to qualify for the playoffs, and were later eliminated in the playoffs by eventual champions the San Francisco Shock.
Last week, the Boston Uprising promoted Swimmer and Mouffin from Academy to the Overwatch League roster, with the latter being a two-way player.
Also last week, the Gladiators signed former London Spitfire DPS birdring to the roster.
The Gladiators have Panker under team option, with the deadline to re-sign players under option until he becomes a free agent having passed yesterday. There has been no news yet on Panker's current status with the team.