The Boston Uprising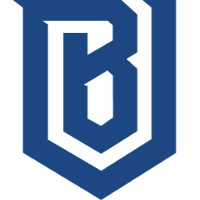 Boston Uprising OWL Rank #20 Myunbong Seo Sang-min (서상민) flex support punk Leyton Gilchrist off tank Colourhex Kelsey Birse dps Jerry Min Tae-Hui (민태희) dps Fusions Cameron Bosworth tank mikeyy Michael Konicki tank Halo Kobe Hamand support have brought up main support Swimmer and off-tank Mouffin from Uprising Academy
Uprising Academy Contenders NA Rank #11 Doggo Magnus Johannesen flex support False Nick Wiseman off tank TAP Thomas Alexander Prins dps im37 Hong Jin-ui (홍진의) dps kraandop Timber Rensen tank SixFeet Lin Shen Xia support . Mouffin will be a two-way player, according to the team's news post.
It's graduation day! Please welcome @SwimmerOW and @TheMouffinMan to #BostonUp!

We're big fans.

Full announcement: https://t.co/oVq9kI7OSS pic.twitter.com/aY7SAefS2Q

— Boston Uprising (@BostonUprising) November 7, 2019
Swimmer will become a full-time member of the Uprising after playing in three Contenders seasons with Uprising Academy. He joins the team as a replacement for Kellex, who left the team this offseason to join the Defiant. Kellex played main support for the Uprising in 65 of their 68 regular season matches all time.
Mouffin joined Uprising Academy recently, doing so at the very end of July. He has yet to play an official match with the team.
The two slot into an Uprising roster in the midst of a rebuild. With their addition, the Uprising now have seven players on their roster. Since Mouffin is a two-way player, the Uprising still need a starting off-tank.