Uprising Academy
Uprising Academy Contenders NA Rank #11 Doggo Magnus Johannesen flex support False Nick Wiseman off tank TAP Thomas Alexander Prins dps im37 Hong Jin-ui (홍진의) dps kraandop Timber Rensen tank SixFeet Lin Shen Xia support , the academy team of the Boston Uprising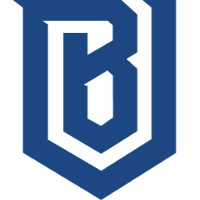 Boston Uprising OWL Rank #20 Myunbong Seo Sang-min (서상민) flex support punk Leyton Gilchrist off tank Colourhex Kelsey Birse dps Jerry Min Tae-Hui (민태희) dps Fusions Cameron Bosworth tank mikeyy Michael Konicki tank Halo Kobe Hamand support , have added off-tank player Mouffin to their roster.
Please welcome the newest member of the Uprising Academy, @WalidTheMouffin! pic.twitter.com/DElG6CMS04

— Uprising Academy (@UprisingAcad) July 31, 2019
Mouffin is Uprising Academy's seventh player overall and their second off-tank player. He joins punk as the team's off-tank player.
He joins the team following his Contenders debut as a stand-in for Team Envy. He played in their 4-0 victory over Tea Party on July 15 to fill in for the team after ELLIVOTE left to join the Washington Justice.
Despite joining the team prior to their match against Gladiators Legion, Mouffin did not play. That match ended in a 2-1 victory for Uprising Academy.
Uprising Academy are locked into the playoffs after finishing third in Contenders North America East. They will play in the quarterfinals round first as only the top two seeds advance directly to the semifinals.
Currently, Uprising Academy
Uprising Academy Contenders NA Rank #11 Doggo Magnus Johannesen flex support False Nick Wiseman off tank TAP Thomas Alexander Prins dps im37 Hong Jin-ui (홍진의) dps kraandop Timber Rensen tank SixFeet Lin Shen Xia support are: