Element Mystic
Element Mystic Contenders KR Rank #5 MCD Lee Jeong-ho (이정호) flex support Roxy Park Si Heon off tank choisehwan Choi Se-Hwan (최세환) dps Just Shin Hyun-sung (신현성) dps Alpha Sin Jae-hyeon (신재현) tank AnSoonJae An Soon-jae support have picked up former London Spitfire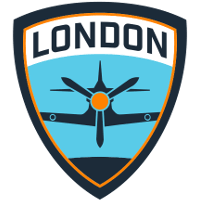 London Spitfire OWL Rank #14 BERNAR Shin Se-won (신세원) off tank Highly Lee Sung-hyeok (이성혁) flex support Glister Lim Gil-seong (임길성) dps Although Jung Hyun-wook dps JMac Choi Dae-han (최대한) tank SanGuiNar Lym Kyu-min support head coach Coach815 as the team's new head coach. Three new players have also joined the roster for the upcoming NetEase Esports X Tournament, which include Spera , HeeSang and Wiz .
[Coach815, Welcome to Element Mystic]

안녕하세요. 엘리먼트 미스틱 입니다.

든든한 버팀목이 되어줄 새로운 감독님을 소개합니다.

"엘리먼트 미스틱에 합류하게 되어 영광입니다. 앞으로도 엘리먼트 미스틱의 좋은 역사를 이어가도록 노력하겠습니다!"#EM #ELEMENTMYSTIC #COACH815 #HEADCOACH pic.twitter.com/SFQ0zCs4ji

— ELEMENT MYSTIC (@ElementMystic) November 1, 2019
[NetEase Esports X Tournament -2019- Autumn 로스터 공개]

안녕하세요. 엘리먼트 미스틱 입니다.

중국 넥스트컵의 새로운 로스터를 공개합니다!

11월 7일(목) 13시에 열리는 준결승전을 시작으로 중국에서 열심히 우승을 향한 준비를 하고 있을 선수들에게 많은 응원 부탁드립니다.

감사합니다. pic.twitter.com/0QtBm4c1jW

— ELEMENT MYSTIC (@ElementMystic) November 5, 2019
Coach815 joins Element Mystic after he and the Spitfire split in July. He was picked up by the Spitfire in September 2018 prior to the start of the 2019 Overwatch League season. He coached the team throughout Stages 1 to 3, where they went 12-9 during his tenure.
Spera and Wiz join after they played for EM Academy, according to Liquipedia. There is no info regarding HeeSang. It is unknown whether they will play only for NexT, or are committed to the team for the long term.
Element Mystic saw a number of players and staff move to the Paris Eternal last month, which includes players SP9RK1E, Hanbin and Xzi, and head coach Rush.
Element Mystic have won a number of tournaments this year, which include Contenders Season 1: Korea, the Pacific Showdown and The Gauntlet.
Element Mystic are set to compete in the NetEase Esports X Tournament on Thursday, with their first match against Bilibili Gaming.