The Toronto Defiant

Toronto Defiant OWL Rank #11 Twilight Lee Joo-seok (이주석) flex support Heesu Jeong Hee-su (정희수) dps Finale dps MuZe Kim Young-hun (김영훈) tank Ch0r0ng support have picked up Los Angeles Gladiators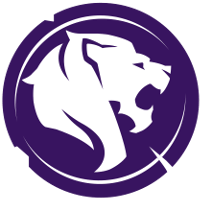 Los Angeles Gladiators OWL Rank #7 Shu Kim Jin-seo flex support kevster Kevin Persson dps Patiphan Patiphan Chaiwong dps Reiner Corey Scoda tank FunnyAstro Daniel Hathaway support DPS Surefour .
Nobody saw this coming, right? We're so excited to announce that @Surefour will be joining the Defiant for Season 3! Our GM and HC personally wanted Tisumi, but he'll do. Oh, and wish him a Happy Birthday too! #RiseTogether pic.twitter.com/LZaAiqNGPx

— Toronto Defiant (@TorontoDefiant) November 4, 2019
Surefour was with the Gladiators' since their roster reveal for the inaugural 2018 season. They finished in the top six in both the 2018 and 2019 seasons.
He was a member of a rotation of DPS players in both seasons with the Gladiators. He played in 60 of the team's 68 regular season matches over the last two seasons.
Surefour joins the Defiant after their first season as an expansion team; in the 2019 season they tied for 17th place in the final standings with an 8-20 record in the regular season.
Last week the Gladiators picked up former Guangzhou Charge assistant coach Curryshot to their staff.
Also last week, the Defiant parted ways with Neko. On Saturday they picked up Mangachu's team option.
The Defiant currently need one more player under contract to meet the eight player minimum by November 15. The Gladiators currently have four players under contract and one more player subject to a team option.