The Los Angeles Gladiators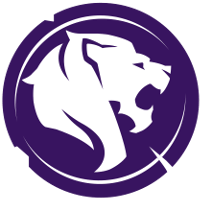 Los Angeles Gladiators OWL Rank #4 Shu Kim Jin-seo flex support kevster Kevin Persson dps Patiphan Patiphan Chaiwong dps Reiner Corey Scoda tank FunnyAstro Daniel Hathaway support have added Curryshot to their coaching staff. He is the team's fourth staff member alongside dpei , Faustus , and Tim .
Please join us in welcoming @CurryshotTV to our coaching staff! #ShieldsUp pic.twitter.com/DCL7kwkOOs

— Los Angeles Gladiators (@LAGladiators) October 31, 2019
Curryshot's addition comes after his recent announcement of departure from the Guangzhou Charge, which was announced just yesterday. The last time the Gladiators were in the news was when they traded DPS player Decay to the Dallas Fuel for main tank OGE just two days ago.
In the 2019 Overwatch League season, the Gladiators finished the season in the top six, being knocked out of the season playoffs by the eventual league champions, the Shock, in the second round of the lower bracket.
Similarly to his role on the Charge, Curryshot will be a strategic coach for the 2020 Gladiators squad. In accordance with the announcement, Curryshot stated via Twitter that he is "Excited for this opportunity and will work as hard as possible to represent the city of LA as best as I can."