The Seoul Dynasty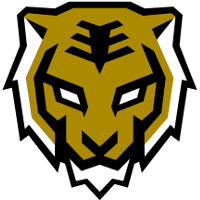 Seoul Dynasty OWL Rank #7 Bdosin Choi Seung-tae (최승태) flex support FITS Kim Dong-eon (김동언) dps Profit Park Joon-yeong (박준영) dps Marve1 Hwang Min-seo (황민서) tank Gesture Hong Jae-hee (홍재희) tank tobi Yang Jin-mo (양진모) support SLIME Kim Sung-jun (김성준) support have announced the departures of main support Jecse and assistant coach WhyNot .
[ Farewell, @ow_Jecse & @WhyNot93996152 ]#RoarOn #TigerNation #OverwatchLeague pic.twitter.com/dk1QOV948x

— Seoul Dynasty 🐯 (@SeoulDynasty) November 1, 2019
Jecse split playing time with support counterpart Tobi this season and played in 16 regular season matches as a result. The Dynasty re-signed Tobi earlier this offseason. Jecse was under contract with the Dynasty.
WhyNot joined the Dynasty last offseason alongside Jecse and two other players. The Dynasty recently added a new assistant coach in MMA while promoting changgoon to head coach.
The Dynasty have been active this offseason, trading for Profit and Gesture and reported trading away Fleta among other moves.