The Seoul Dynasty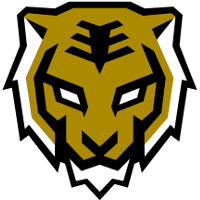 Seoul Dynasty OWL Rank #7 Bdosin Choi Seung-tae (최승태) flex support FITS Kim Dong-eon (김동언) dps Profit Park Joon-yeong (박준영) dps Marve1 Hwang Min-seo (황민서) tank Gesture Hong Jae-hee (홍재희) tank tobi Yang Jin-mo (양진모) support SLIME Kim Sung-jun (김성준) support have promoted changgoon from assistant coach to head coach and have hired MMA as an assistant coach.
[ Coaching Staff Update, @changgOW & @MMAinEsports ]#RoarOn #TigerNation #OverwatchLeague pic.twitter.com/lEMX31snxe

— Seoul Dynasty 🐯 (@SeoulDynasty) October 30, 2019
changgoon will replace KDG, who was released by the Dynasty earlier this month. changgoon has been with the Dynasty since August of 2018 and served under KDG as an assistant coach during the 2019 season.
This will not be changgoon's first time as an Overwatch League head coach, however. He began his Overwatch League career as an assistant coach on the London Spitfire before becoming the interim head coach midseason following Bishop's departure. The Spitfire went on to win the inaugural Overwatch League title while changgoon was at the helm.
Additionally, changgoon has experience with the Dynasty's newest additions. He was one of Profit's and Gesture's coaches while they were with GC Busan and won the APEX Season 4 title and he was their coach on the Spitfire last year.
MMA joins his first Overwatch League team after spending the last year with Gen.G Esports, the academy team of the Seoul Dynasty. He was the coach of new Dynasty player creative while with the team.
The Dynasty's coaching changes coincide with roster announcements the team made tonight. The Dynasty revealed they re-signed main support player tobi and promoted flex support creative from their academy team.