The Seoul Dynasty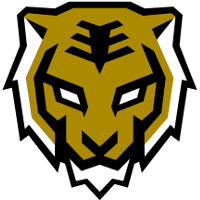 Seoul Dynasty OWL Rank #3 Ir1s Kim Seung-Hyun (김승현) FITS Kim Dong-eon (김동언) dps Profit Park Joon-yeong (박준영) dps smurf Yoo Myeong-Hwan tank Vindaim Junwoo Park support have re-signed main support tobi and have promoted flex support creative from their academy team, Gen.G Esports.
[ Roster Update, @owyangtobi & @OWCreative ]#RoarOn #TigerNation #OverwatchLeague pic.twitter.com/17enlivL1y

— Seoul Dynasty 🐯 (@SeoulDynasty) October 29, 2019
tobi was a member of the Dynasty's original roster when the franchise first selected its players using APEX champions Lunatic-Hai as a base. If the Dynasty do not re-sign zunba or ryujehong and if Fleta's trade to the Dragons is confirmed, he will be the last remaining member from the Dynasty's original roster still with the team.
creative is the first member of Gen.G Esports to be promoted directly to the Dynasty. He has been with the franchise's academy team since the beginning of 2019. He is now the second flex support player the Dynasty have under contract, the first being Highly.
Should ryujehong not get re-signed by the Dynasty, tobi will have to play on a different team from ryujehong for the first time since the pair first emerged as stars in the APAC Premier in the summer of 2016. Additionally, he will play on a different team from zunba for the first time since December of 2016 if zunba does not re-sign with the Dynasty.
These aren't the only moves the Dynasty have made tonight: they've also promoted changgoon to head coach and hired MMA as an assistant coach.