Vancouver Titans
Vancouver Titans OWL Rank #19 Aspire Luka Rolovic dps MirroR Chris Trịnh dps False Nick Wiseman tank Masaa Petja Kantanen support Aztac Park Jeong-soo (박정수) support assistant coach Harsha has been named the head coach of the Houston Outlaws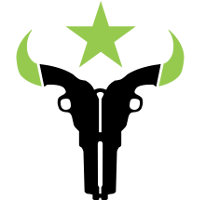 Houston Outlaws OWL Rank #7 Lastro Moon Jung-won (문정원) flex support creative Kim Young-wan (김영완) flex support Danteh Dante Cruz dps Pelican Oh Se-hyun (오세현) dps Mer1t Choi Tae-min dps Piggy Shin Min-jun tank . This will be his first experience leading a team as their head coach.
Fresh off his OWL Grand Finals appearance, please welcome our new Head Coach of the Outlaws, @ggHarsha!#AnteUp pic.twitter.com/dAHra0EvEH

— Houston Outlaws (@Outlaws) October 17, 2019
Harsha began his career as a coach prior to the 2018 Overwatch League season when he joined the franchise as the team's analyst. He was the only coach on the staff to remain with the team from the start of the year to the finish.
He joined the Titans as an assistant coach during the following offseason. The Titans went on to have the best record of the 2019 season at 25-3 en route to a runner-up finish in the playoffs. Harsha was the only American on a coaching staff that led a Titans roster that was entirely Korean.
The Outlaws, on the other hand, missed the 2019 playoffs entirely after going just 9-19 during the regular season. They split with their head coach of two seasons, TaiRong in September.
While the Outlaws have not officially announced any roster changes thus far in the offseason, they have three players who are entering free agency and one more who is subject to a team option.