The Houston Outlaws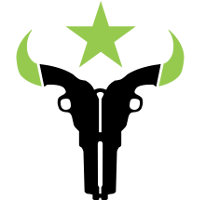 Houston Outlaws OWL Rank #19 MekO Kim Tae Hong off tank rapel Kim Jun-geun (김준근) flex support LiNkzr Jiri Masalin dps Danteh Dante Cruz dps Hydration João Pedro Goes Telles flex Jecse Lee Seong-soo (이승수) support have announced the departures of Head Coach TaiRong and Assistant Coach HyunWoo .
Today we announce the departure of head coach @TaiRongOW & assistant coach @HyeonWoo_99

We appreciate all their hard work and dedication over the past two seasons.
Though our journey with them may be over, we know their futures are extremely bright. pic.twitter.com/HQyrxBeIzI

— Houston Outlaws (@Outlaws) September 20, 2019
Both coaches have been with the Outlaws since they first revealed their roster in October of 2017. Under their coaching, the team finished seventh in 2018--just outside of the playoffs--with a 22-18 record and finished 16th in 2019 with a 9-19 record.
They were the team's only Korean coaches. Their other two coaches, clockwork and MESR, are both Americans. The Outlaws have only one Korean player on their roster, ArHaN.
This is the first move the Outlaws have made to their coaching staff or roster since October of 2018 when they released KyKy from their coaching staff. The Outlaws have been frozen from making any moves in large part because of issues surrounding the financing and sale of their team. ESPN reported the organization finally found a permanent owner at the end of July.
The Outlaws missed this season's playoffs and thus are in their offseason. They do not play again until the 2020 season.