The Toronto Defiant

Toronto Defiant OWL Rank #14 Twilight Lee Joo-seok (이주석) flex support Heesu Jeong Hee-su (정희수) dps Finale dps MuZe Kim Young-hun (김영훈) tank Ch0r0ng support have promoted Montreal Rebellion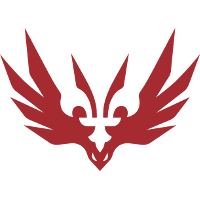 Montreal Rebellion Inactive Shuh Pfleger Alban off tank Mangachu Liam Campbell dps Leaf Lucas Loison dps numlocked Seb Barton tank RoKy Park Joo-seong (박주성) support dridro Arthur Szanto support DPS Logix and added Revival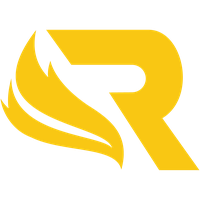 Revival Inactive Tr33 dps DPS Mangachu to their team.
Today we call up another from @MTLRebellion. Making his way back into the big leagues, please welcome @LogixOW to the team!#RiseTogether | #OWL2019 pic.twitter.com/PoRCSTaGQm

— Toronto Defiant (@TorontoDefiant) June 28, 2019
Canada, we've got an early #CanadaDay present for you! Please welcome our new DPS player, Canadian born and raised, @Mangachu_! 🇨🇦🇨🇦🇨🇦#RiseTogether | #OWL2019 pic.twitter.com/ITfndVV60c

— Toronto Defiant (@TorontoDefiant) June 28, 2019
The new additions further the Defiant's transition to a mixed roster of western and Korean players. The franchise played with an entirely Korean roster until late May when they promoted the Rebellion's western tank line to the Overwatch League.
This marks Logix's return to the Overwatch League after he was on the roster of the Florida Mayhem last season. He was one of the franchise's original team members and remained with the team for the entire season, but was not re-signed in the offseason. No other team picked him up.
Logix then joined XL2 Academy in November, but was later released in January. He was then added as a part of the Rebellion's original roster when they formed their academy team. Logix played with Defiant tanks sharyk and Gods, who were added to the Rebellion later on, for four matches.
While Mangachu will be making his first entry into the Overwatch League, his career is no less storied. He has played professional Overwatch since the days of the game's beta and has represented Canada in the World Cup in each of the past two years, including in 2017's second place run.
Mangachu is not only the first Canada native to join the Toronto Defiant but also the first Canada native to join either of Canada's two Overwatch League franchises. Despite being the team's first Canada native, he is not the first resident of Canada to join the team. im37, who is originally from South Korea, had lived in Canada before joining the Defiant since 2014 and was attending university in British Columbia.
Both of the Defiant's new DPS players have experience playing together. They were both members of XL2 Academy between November of 2018 and January of 2019, although Mangachu had been a member of the squad prior to that.
The Defiant now have 10 players on their roster, four of which are western and six of which are Korean.
They are currently 7-10 on the season and 0-3 in Stage 3. They are fighting for a spot in the top 12 to make the season end's play-in tournament.
Their next match is later today against the Los Angeles Gladiators.
The Toronto Defiant

Toronto Defiant OWL Rank #14 Twilight Lee Joo-seok (이주석) flex support Heesu Jeong Hee-su (정희수) dps Finale dps MuZe Kim Young-hun (김영훈) tank Ch0r0ng support are:
The Defiant staff is: