Tank player ChroNoDotA has announced his departure from Second Generation
Second Generation Inactive .
Leaving Second Generation

Read: https://t.co/0a3WLcRdt4

— [NA] ChroNoDotA 🇺🇸🇫🇮 (@ChroNoDotA) April 4, 2019
He leaves Second Generation as they compete in Contenders 2019 Season 1: North America West, where they are currently in seventh place with a 1-4 record.
ChroNoDotA was initially a part of Second Generation's new roster in February. He played in all five of their Contenders matches, although he regularly split playing time with Bogur.
Second Generation's next match is against Team Envy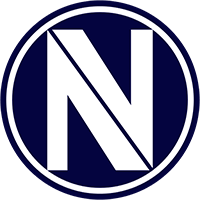 Team Envy Contenders NA Rank #1 Finnsi Finnbjörn Jónasson off tank kevster Kevin Persson dps ONIGOD Stefan Fiskerstrand dps Salieri tank Ojee Christian Han support on April 10th.
Second Generation
Second Generation Inactive 's roster is:
Their staff is: