First Generation
First Generation Inactive Hooey Estevao Gama off tank Naga Nikolai Dereli dps Zaprey Nikolaj Ian Moyes dps Nomy David Ramirez tank Tensa Joshua Small support have announced a rebrand to Second Generation
Second Generation North America Rank #0 ecLipse Oliver Nguyen flex support bipbob off tank ShaDowZ John Taney dps Socks dps Bogur tank Felty Joshua Pryor support , alongside staff changes and their new roster.
Please welcome our new roster:
🛡️🇺🇸🇫🇮@ChroNoDotA
🛡️🇧🇬@Bogur47
🛡️🇺🇸@ReileyBartine
⚔️🇺🇸@shadowzow
⚔️🇺🇸@socksow
⚔️🇺🇸@NeatOz
💉🇦🇹🇨🇳@ecLipseOW
💉🇺🇸@FeltyOW https://t.co/AnHBGEIC7x

— Second Generation (@2ndGenGG) February 18, 2019
The announcements come after their run in Contenders 2018 Season 3: North America, where they placed third in their round-robin group and placed in the top eight of the playoffs.
Their staff has seen a number of changes. Team manager wave, head coach Blizzard , and assistant coaches ByZenith and Cynic have all left the team (with Blizzard and ByZenith moving to the Montreal Rebellion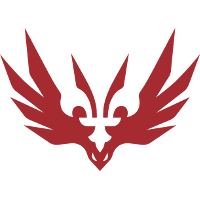 Montreal Rebellion Contenders NA Rank #9 Goliath Anthony Pietro flex support Naga Nikolai Dereli dps Logix Andreas Berghmans dps Tensa Joshua Small support and Cynic retiring), while Reklats and Calyoon were promoted to owner and head coach respectively. The team is joined by IBCrazy and TukTuk as strategic coaches, Pizza as a performance coach, anhu and seabo as analysts, and Veliicelis as a mental performance coach.
IBCrazy previously coached for Kungarna
Kungarna Inactive Pika Justin Carasa off tank Wub Cameron Johnson dps ItsOnyx Ayrton Flores dps Duplicate Peyton Wood tank Insomniaq Jason Knittle support Mohr Marshall Mohr support , and anhu was last seen playing for Full Send
Full Send Inactive Iron off tank Sinker Robert Avery dps Squala dps anhu An Hulian tank Derenecko Jiří Plášek support Badger Bo Katzenmaier support in the Pit Championship Season 2 North America.
Their player lineup has also undergone a revamp; robdab announced his free agency, while Zaprey and Wavey were not listed in the new roster. The rest of the lineup, which include Hooey , Tensa , Naga and Nomy , moved over to the Montreal Rebellion.
The new lineup includes DPS players ShaDowZ , Socks and Neat , off-tank player bipbob , tank players ChroNoDotA and Bogur , and support players ecLipse and Felty .
ShaDowZ most recently played for Square One in Contenders Trials 2019, ChroNoDotA competed on Sydney Drop Bears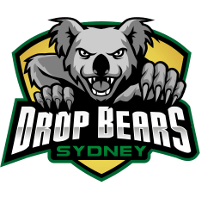 Sydney Drop Bears Contenders AU Rank #1 Shoyo Marin Tomicic off tank Hus Huseyin Sahin dps ChroNoDotA Niko Raisanen tank Akraken Dario Falcao-Rassokha support in Contenders 2018 Season 3: Australia and most recently with Bermuda
Bermuda North America Rank #0 Guru Zechariah Koppes off tank Pizzademon Brent Lanoix flex support ultimawep Brandon Wilson dps KapO Kyle Koeller dps Umtae Um Tae-hyeong (엄태형) tank Ojee Christian Han support in the 2019 Season 1 Trials: North America, and ecLipse played for Novus Ordo Seclorum
Novus Ordo Seclorum Inactive Molf1g Mikkel Djernes off tank ecLipse Oliver Nguyen flex support Obling Jacob Juul Obling dps thebigone Federico Fantozzi dps LUFT Aris Galli tank Karra Karzan Schippers support in the 2019 Season 1 Trials: Europe.
Second Generation are set to compete in Contenders 2019 Season 1: North America West.
Second Generation
Second Generation North America Rank #0 ecLipse Oliver Nguyen flex support bipbob off tank ShaDowZ John Taney dps Socks dps Bogur tank Felty Joshua Pryor support 's new roster is:
Their staff is: