Montreal Rebellion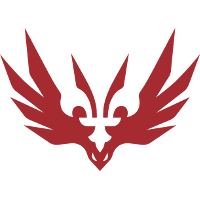 Montreal Rebellion Inactive Shuh Pfleger Alban off tank Mangachu Liam Campbell dps Leaf Lucas Loison dps numlocked Seb Barton tank RoKy Park Joo-seong (박주성) support dridro Arthur Szanto support , the academy team of the Toronto Defiant

Toronto Defiant OWL Rank #15 KariV Park Young-seo (박영서) flex support Nevix Andreas Karlsson off tank Agilities Brady Girardi dps Surefour Lane Roberts dps zYKK Thomas Hosono dps Beast Adam Denton tank numlocked Seb Barton tank Kruise Harrison Pond support , have announced their roster in a series of announcements over the last few days.
Accueillez nos premiers représentants pour la Ville de Montréal @ChayneOW 🇨🇦 et @GoliathOW 🇺🇸

Welcome our first representatives for the City of Montreal @ChayneOW 🇨🇦 and @GoliathOW 🇺🇸#RiseTogether pic.twitter.com/rT97RZxcuI

— Montreal Overwatch (@MTLOverwatch) February 16, 2019
Nous accueillons maintenant le célèbre joueur sur console @Tensa_The_Sage 🇺🇸 et le très flexible @YouMustHooey 🇧🇷!

We now welcome the well known console player @Tensa_The_Sage 🇺🇸 and the very flexible @YouMustHooey 🇧🇷!#RiseTogether pic.twitter.com/Pi7uoj5BrU

— Montreal Overwatch (@MTLOverwatch) February 17, 2019
Among the additions are main tank Chayne , off tank Hooey , and support players Goliath and Tensa .
Chayne joins Montreal after not being included in the Mirage Sport Électronique
Mirage Sport Électronique Inactive Pizzademon Brent Lanoix flex support Shuh Pfleger Alban off tank Carter Carter Smith dps Chayne Shayne La Rocque tank Ojee Christian Han support core that eventually became Bermuda
Bermuda Inactive Guru Zechariah Koppes off tank Pizzademon Brent Lanoix flex support ultimawep Brandon Wilson dps brooks dps Hcpeful dps . He and Wub were the only two from the Mirage core that didn't join Bermuda. Goliath's addition puts an end to his time as a free agent after he was dropped from XL2 Academy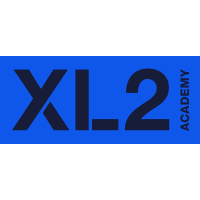 XL2 Academy Inactive Haku flex support Speedily Nicholas Zou dps ksp Kai Collins dps GIG Rick Salazar tank buds Casey McIlwaine flex Ojee Christian Han support alongside Cloneman16 and Mangachu when the organization chose to shift its focus to developing local talent.
Both Hooey and Tensa join from the remains of the First Generation
First Generation Inactive Hooey Estevao Gama off tank Naga Nikolai Dereli dps Zaprey Nikolaj Ian Moyes dps Nomy David Ramirez tank Tensa Joshua Small support roster, which has now become Second Generation
Second Generation Inactive . Additionally, both of them were with First Generation since the team rebranded from GOATs back in November.
Recently, the team has also announced three other new members to the roster. Nomy , Logix , and Naga will be joining the team.
On dit que l'attaque est la meilleure défense ⚔️ Bienvenue à @naGGarlai 🇩🇰, @LogixOW 🇧🇪 et @Nomy 🇲🇽 !

We say attack is the best form of defence ⚔️ Welcome to @naGGarlai 🇩🇰, @LogixOW 🇧🇪 and @Nomy 🇲🇽#RiseTogether pic.twitter.com/1h3EsSbt47

— Montreal Overwatch (@MTLOverwatch) February 18, 2019
Similarly to Goliath, Logix was released from XL2 in mid-January following a 3rd-4th place finish in Contenders 2018 Season 3 with the team.
Rounding out the announcements are Nomy and naGGa, formerly of First Generation. They join former First Generaion support Tensa, who was announced just yesterday as a part of the team's roster.
Four of the team's seven players were part of First Generation in Contenders Season 3. The roster was one of two unsponsored teams to qualify for the playoffs of Contenders North America.
The organization has yet to announce a coaching staff.
Contenders North America will begin February 25.
Montreal Rebellion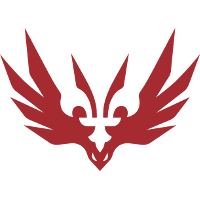 Montreal Rebellion Inactive Shuh Pfleger Alban off tank Mangachu Liam Campbell dps Leaf Lucas Loison dps numlocked Seb Barton tank RoKy Park Joo-seong (박주성) support dridro Arthur Szanto support is: