The academy team of the Toronto Defiant

Toronto Defiant OWL Rank #12 envy Lee Kang-jae (이강재) off tank Neko Park Se-hyeon (박세현) flex support Ivy Lee Seung-Hyun dps im37 Hong Jin (홍진의) dps Yakpung Jo Gyeong-mu tank RoKy Park Joo-seong (박주성) support have revealed their Montreal Rebellion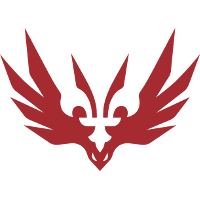 Montreal Rebellion Contenders NA Rank #9 Goliath Anthony Pietro flex support Naga Nikolai Dereli dps Logix Andreas Berghmans dps Tensa Joshua Small support branding. They've also revealed their staff, which will be spearheaded by Blizzard .
Are you ready for the Montreal Rebellion? #RiseTogether pic.twitter.com/EZhIm21ZMo

— Montreal Rebellion (@MTLRebellion) February 20, 2019
Souhaitez la bienvenue au personnel qui s'occupera de mener l'équipe à la victoire! 🔥

Please welcome the staff that will lead the team to victory! 🔥

General Manager : @blizzardow
Head Coach : @DreamCastsOW
Assistant Coach : @byzenith #RiseTogether pic.twitter.com/zOoe1BBErG

— Montreal Rebellion (@MTLRebellion) February 19, 2019
The co-founder and director of OverActive Media, Adam Adamou, cited an 1837 Lower Canada Rebellion as the inspiration behind the branding of both the Defiant and the Rebellion.
The Rebellion will be coached by Dream , previously the analyst of the British Hurricane. He will be assisted by ByZenith , who last coached First Generation. The team's general manager, Blizzard, was the head coach of First Generation.
Blizzard and ByZenith will work with players they are familiar with. Four of the Rebellion's seven players were on First Generation in Contenders Season 3.
The first season of Contenders 2019 will be the Rebellion's Contenders debut. Toronto is the second of North America's four Overwatch League expansion franchises to introduce an academy team. The first was the Atlanta Reign.
Montreal Rebellion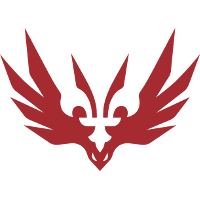 Montreal Rebellion Contenders NA Rank #9 Goliath Anthony Pietro flex support Naga Nikolai Dereli dps Logix Andreas Berghmans dps Tensa Joshua Small support is:
Nikolai "naGGa" Dereli (DPS)
Andreas "Logix" Berghmans (DPS)
Estevao "Hooey" Gama (Off-tank)
Shayne "Chayne" La Rocque (Tank)
David "Nomy" Ramirez (Tank)
Anthony "Goliath" Pietro (Flex Support)
Joshua "Tensa" Small (Support)
The Rebellion staff is: