Some of the best talent from Thailand 2018
Thailand 2018 Inactive Mickie Pongphop Rattanasangchod off tank oPuTo Ubon Dara dps Patiphan Patiphan Chaiwong dps Teetawat Teetawat Teerayosyotin tank Rocket Vuthichai Posawad support PannyS Pasavit Inkk Svasti-xuto support , Australia 2018
Australia 2018 Inactive punk Leyton Gilchrist off tank Hus Huseyin Sahin dps ckm Felix Murray dps Trill Ashley Powell tank Akraken Dario Falcao-Rassokha support Custa Scott Kennedy support , China 2018
China 2018 Inactive Lateyoung Ma Tianbin (马添彬) off tank Krystal Cai Shilong ( 蔡世龙) dps Shy Zheng Yangjie (郑杨杰) dps leave Huang Xin (黄馨) dps guxue Xu Qiulin (徐秋林) tank Yveltal Li Xianyao (李先曜) support Sky He Junjian (何军剑) support , Denmark 2018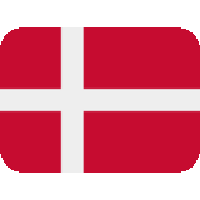 Denmark 2018 Inactive Danii Daniel Lindblad off tank fischer Mads Jehg dps Shax Johannes Nielsen dps Nerfdd Gustav Guldager tank Kellex Kristian Keller support Ding Danni Rasmussen support , Spain 2018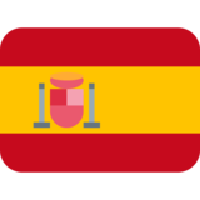 Spain 2018 Inactive BromaS Jose Antonio Ramos Gonzalez off tank PoPiFresH Mario González dps Networkz Alejandro Martín Pérez tank HarryHook Jonathan Tejedor support dhaK Daniel Martinez Paz support linepro Ivaylo Krasimirov Kolev support and Sweden 2018
Sweden 2018 Inactive Manneten Tim Byhlund off tank TviQ Kevyn Lindström dps SharP Hugo Sahlberg dps Reinforce Jonathan Larsson tank chipshajen Sebastian Widlund support Luddee Ludvig Håkansson support will be on display this weekend in the third stage of the 2018 Overwatch World Cup. Alongside this exciting World Cup action, Talon Esports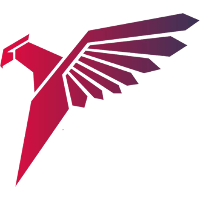 Talon Esports Contenders PAC Rank #2 Gogora Lee Ji-Yoon (이지윤) off tank Bashful Kang Bo-hyeon (강보현) dps oPuTo Ubon Dara dps MuZe Kim Young-hun (김영훈) tank inin77 Qi Hongwang support CQB Yang Hao-Cheng support and CYCLOPS athlete gaming
CYCLOPS athlete gaming Inactive kenmohororo Kaito Yoshida off tank AmeKen Kenji Hisano dps Dep Yuuma Hisamoto dps CLAIRE Takahiro Watanabe (渡辺 孝博) support SABAGOD Ryoma Tsuji (辻 竜馬) support will clash in the Contenders Pacific Season 2 Grand final.
Vital information has been collated below to streamline your viewing experience. Note that Friday's Contenders final will be played across a best-of-seven matches and will utilize the Contenders map pool. For more details on the following days of play be sure to check out the event page.
Schedule
Friday 14th September
Saturday 15th September
Sunday 16th September
Format
All World Cup matches are played as four map sets featuring a Control, Hybrid, Assault and Escort map. A fifth tiebreaker map will be played if necessary.
The entirety of the tournaments consists of a single round robin, in which the six teams will play a single match against every other competitor.
The top two teams at the end of the round robin advance to Blizzcon. Tiebreakers will first be decided by map wins and secondly by head-to-head results. If a tie persists between two or more teams, those teams will play a tiebreaker round-robin until there is no longer a tie.
Maps
The first map of each match will be predetermined. From that point onward, the loser of the previous map will pick the next map.
Control: Ilios, Lijiang Tower, Nepal and Oasis
Hybrid: Blizzard World, Eichenwalde, King's Row, Numbani and Hollywood
Assault: Hanamura, Horizon Lunar Colony, Temple of Anubis and Volskaya Industries
Escort: Dorado, Junkertown, Watchpoint: Gibraltar, Rialto and Route 66
Tiebreaker: All but first map played
Broadcast
Talent
Salome Soe "Soe" Gschwind-Penski (Host)
Mica "Mica" Burton (Host)
Seth "Achilios" King (Commentator)
Wolf "Wolf" Schröder (Commentator)
Brennon "Bren" Hook (Commentator)
Josh "Sideshow" Wilkinson (Commentator)
Andrew "ZP" Rush (Commentator)
Jacob "JAKE" Lyon (Commentator)
Kevin "AVRL" Walker (Contenders Commentator)
Matt "Pixie" Carroll (Contenders Commentator)
Streams
Teams
Kevyn "TviQ" Lindström *(DPS, Florida Mayhem)
Simon "snillo" Ekström (DPS, Philadelphia Fusion)
Hugo "SharP" Sahlberg (DPS, GG Esports Academy)
Tim "Manneten" Byhlund (Flex, Florida Mayhem)
Jonathan "Reinforce" Larsson (Tank)
Sebastian "chipshajen" Widlund (Support, Dallas Fuel)
Ludvig "Luddee" Håkansson (Support, Angry Titans)