The Seoul Dynasty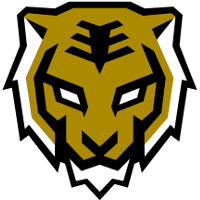 Seoul Dynasty OWL Rank #3 Ir1s Kim Seung-Hyun (김승현) FITS Kim Dong-eon (김동언) dps Profit Park Joon-yeong (박준영) dps smurf Yoo Myeong-Hwan tank Vindaim Junwoo Park support have confirmed KDG as the team's new head coach and Changgoon as an assistant coach. KDG's hiring was first reported by over.gg earlier in the month while Changgoon's hiring was first reported by HaloOfThoughts.
Last month, the Dynasty announced they would be rebuilding their coaching staff led by former coach Hocury as the team's new general manager. Another coach for the team, beast, became the organization's Senior Manager of Player Operations. All of the Dynasty's other coaches were released from the team.
KDG joined the Dynasty after previously working with Mosaic eSports and 6nakes as the head coach for both teams. While Mosaic failed to get a win in Contenders Season 1 Europe, 6nakes battled back from Contenders Trials to make it to the playoffs of Contenders Season 2.
Changgoon started the season as the assistant coach of the London Spitfire before he served as the team's interim head coach following the dismissal of Bishop. Under his coaching, the Spitfire won the Overwatch League title. Hocury previously worked with Changgoon on the coaching staff of GC Busan.
The Dynasty explained some of Hocury's reasoning in making the two hires:
KDG and Changgoon fit right into the culture of unity, teamwork and positivity that Hocury is creating for the Dynasty squad. KDG enters with a strong esports background having played StarCraft professionally before coaching Mosaic Esports and 6nakes. Changgoon brings over a championship pedigree — after a stint with the GC Busan as Manager and Coach, he led the London Spitfire to the inaugural Overwatch League Grand Finals Championship.
This announcement comes following last week's trade for Los Angeles Gladiators main tank Fissure . Fissure was the 12th player to be added to the team's roster and the third main tank. No other offseason roster changes or coaching additions have been announced.