The Seoul Dynasty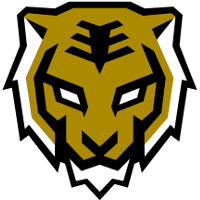 Seoul Dynasty OWL Rank #1 creative Kim Young-wan (김영완) flex support FITS Kim Dong-eon (김동언) dps Profit Park Joon-yeong (박준영) dps smurf Yoo Myeong-Hwan tank Vindaim Junwoo Park support have announced a rebuild of their coaching staff. This includes the move of coach Hocury to general manager and the release of the rest of their coaching staff.
We at #SeoulDynasty would like to thank nuGget, Bubbly, & Alwaysoov for their services during the season. @GenG_Jihun & the organization will work closely with our new GM Hocury to find a new Head Coach & Coaching staff.

Thank you to all our fans for your continued support.

— Seoul Dynasty 🐯 (@SeoulDynasty) July 16, 2018
Hocury and beast are the only members of the team's coaching staff to survive the Dynasty's postseason cuts, although both in new roles. Hocury will become the team's new general manager while beast will become the Senior Manager of Player Operations for Gen.G, the parent organization of the Seoul Dynasty. alwaysoov, nuGget and Bubbly will all leave the team with the expiration of their contracts.
Along with Gen.G GM JiHun, Hocury will build the team a new coaching staff. It is not yet clear what his role will be in forming the Dynasty's roster for the 2019 Overwatch League season.
Between Hocury and alwaysoov, the Seoul Dynasty had the last three APEX champions on their coaching staff. alwaysoov won APEX Seasons 2 and 3 with Lunatic-Hai, while Hocury was a member of the GC Busan coaching staff when they won APEX Season 4. nuGget and Bubbly coached MVP Space and KongDoo Uncia, respectively, prior to joining the Dynasty.
This comes after a disappointing 22-18 season for the Seoul Dynasty that saw them finish outside the playoffs in eighth. Prior to the beginning of the season, many analysts and fans alike expected the Dynasty to be among the Overwatch League's top teams.