Former Mosaic Esports and 6nakes coach KDG has joined the Seoul Dynasty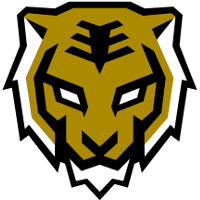 Seoul Dynasty OWL Rank #3 Ir1s Kim Seung-Hyun (김승현) FITS Kim Dong-eon (김동언) dps Profit Park Joon-yeong (박준영) dps smurf Yoo Myeong-Hwan tank Vindaim Junwoo Park support . The news was leaked on ChipSa's stream following KDG's appearance on Wekeed's stream before it was confirmed by sources. Sources believe he will be the team's head coach.
It was announced last month that the Dynasty had set out to rebuild its coaching staff, including finding a new head coach. This came after finishing the season with a 22-18 record, just short of the mark needed to qualify for the playoffs.
KDG coached Mosaic Esports and then transitioned to 6nakes when the staff from the defunct organization rebuilt its roster. While Mosaic ended up finishing Contenders Season 1 winless, 6nakes went on to win Contenders Trials with a 6-1 record.
6nakes then qualified for the playoffs, although KDG left the team in the second week of play to pursue an "offer he couldn't refuse." It has since been revealed he left to join the coaching staff of the Seoul Dynasty.
KDG is currently the only coach known on the new Dynasty coaching staff. All of last season's coaches were cut or moved to different roles within the organization following the end of the season.