Mosaic eSports entered Contenders Season 1 with high expectations. The team entered the season with a fearsome roster, deep staff and the backing of an organization.
Prior to the season, however, head coach Stoop left the team to join the Los Angeles Valiant. Soon after, everything would fall apart for Mosaic. The owner failed to meet promises made to the players and disappeared, disbanding the organization. The team was winless and most of the roster left the squad. It was up to the remaining players and staff left behind to make something of it.
"[Everything that happened in Contenders Season 1] was terrible for team morale," said 6nakes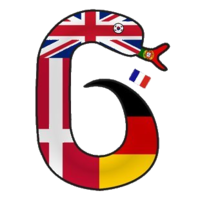 6nakes Inactive Asking William Vetter dps Zaprey Nikolaj Ian Moyes dps ChrisTFer Christopher Graham tank general manager Alexandre "san alex" Simões. "It's hard to describe how a situation like that comes to that point."
"We had a lot of options [after the season ended]. We could go our separate ways and forget this all happened, or we could prove there was something here," he continued. "So we talked, and we talked with [head coach] KDG who had multiple offers for different places, and we said, 'no, let's prove we don't belong in Trials.'"
So the staff and remaining players cast aside the Mosaic rags and donned a new outfit, 6nakes. There was one problem for the team: ChrisTFer and Kodak were their only remaining players.
Finding the players to field a competitive team would be no small task. Among the things working against the staff bringing in new players was their association with Mosaic ownership. They needed to convince each potential recruit that they were victims as much as the players.
On top of that, 6nakes were now a team without an organization and relegated to Trials. Without the ability to pay salaries and with no guarantees of making it into Contenders, top players weren't exactly flocking to 6nakes.
Most of the players that came together had been freshly relegated to Trials, or in Asking's case, new to playing Overwatch with a team altogether. khave fell with Team Singularity and Nesh found little success with Bazooka Puppiez. Even Zaprey, who was picked up as the replacement to Nesh, had been knocked out of Contenders Season 1 with Grizzlys Esports.
san alex looked for four things in players when putting together the team: players with good attitudes, grinders, players who would respect team hierarchy and those who could improve with feedback.
The team's former head coach, KDG once said, "If you think you are good, that is your limit." Much of what san alex seeks in his players revolves around that quote. A player must be constantly looking to improve and put in the work to do so.
It would be no small task to keep a team of stars looking for redemption together, so san alex just asked the players to commit for one season.
"We didn't [have players get poached], not because they were protected by contract (because they weren't), not because they didn't get offers (because they did)," he said. "But [they stayed with the team because] they believed that if they stayed together, they had a chance to raise their value even further."
Once the roster was set, the team scheduled itself to play in PIT Season 3, a tournament the staff were set on playing.
According to san alex, the former Mosaic staff was given an offer to work for a team, a team that was determined not to play in PIT. After their experience with Mosaic, who didn't play their first match as a team until the start of Overwatch Contenders, the staff declined.
PIT became, in a sense, a way of preparing the players for their important month of Contenders Trials. While PIT was played on a different patch than Trials was going to be, 6nakes practiced on the PIT patch rather than the Trials patch, like most of their opponents did.
While the team entered Trials unpracticed and lost as a result, they came into the tournament confident following their runner-up finish in PIT. That opening match would be their only loss in Trials as 6nakes went on to win their final six matches and finish first.
6nakes went on to finish third in their Contenders group and qualify for playoffs. Not a single player on the roster to start playoffs made it into the top eight last season.
What a fantastic season! Thank you all for your support! 🐍🐍🐍

🏆Playoffs/Top 8 Overwatch Contenders Season 2 Europe
🏆1st Overwatch Contenders Season 2 Trials Europe
🏆2nd Overwatch PIT Championship - Europe Season 3@owpathtopro @OverwatchEU @overwatchleague

— 6nakes (@6nakesOW) August 12, 2018
The team looked to be in trouble after it was swept by Angry Titans in their second match and KDG left the squad for an offer he couldn't refuse. Still, the players didn't succumb to the same spiral of despair that Mosaic sunk into.
"If you are in a position where you can motivate your players, you need to give them support," san alex said after describing a speech he made to boost team morale. "Because Contenders is a rollercoaster of emotions."
san alex doesn't know yet what the players or staff of 6nakes will do next. In fact, he doesn't even know what's in store next for him. Still, the future doesn't scare him.
"I know this is just the start of Overwatch. There is so much going for it in the next few years. So, I'm super positive and optimistic about the future of Overwatch, that's for sure."