The Overwatch League revealed during its first playoff broadcast that New York Excelsior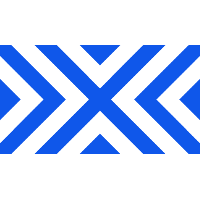 New York Excelsior OWL Rank #14 Gangnamjin Gang Nam-jin (강남진) flex support Myunb0ng Seo Sang-min (서상민) flex support Flora Lim Young-woo (임영우) dps Yaki Kim Jun-gi (김준기) dps Kellan Kim Min-jae tank flex support JJoNak was named the winner of the league's first ever MVP award. Fissure was second in voting, while Carpe finished third in votes.
Your @TMobile #MVP is the deadliest Zenyatta around, @JjoNakLove! #OWL2018 #TheFirstPlayoffshttps://t.co/U6dIipgQGs pic.twitter.com/ADCNfDtNmo

— Overwatch League (@overwatchleague) July 12, 2018
The MVP was decided by a mix of fan votes, worth 25% of the MVP vote, and votes from broadcast talent, Overwatch League coaches and media, combined to be worth 75% of the final tally. The votes from the talent, coaches and media were tallied by a point system where first-place votes were worth three points, second-place votes were worth two points and third place votes were worth one point.
JJoNak earned more than double the points of the next highest vote-getter, finishing with 124 points to Fissure's 59 points and Carpe's 38 points. JJoNak received 31 first-place votes while both Fissure and Carpe each got just six. The Overwatch League made a full list of votes available.
In announcing JJoNak's MVP victory, the Overwatch League cited some of his stats, "JJoNak's 6,942 damage per 10 minutes was 22.8 percent better than the league-average Zenyatta, while his 5.08 final blows per 10 minutes outpaced his peers by 36.6 percent."
There's still some time before JJoNak takes the stage next. His Excelsior squad makes their playoff debut July 18 in the semifinal round of the playoffs.