The London Spitfire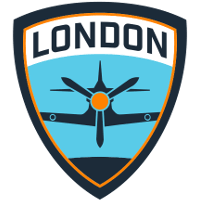 London Spitfire OWL Rank #1 birdring Kim Ji-hyuk (김지혁) dps Profit Park Joon-yeong (박준영) dps Gesture Hong Jae-hee (홍재희) tank Fury Kim Jun-ho (김준호) flex Bdosin Choi Seung-tae (최승태) support NUS Kim Jong-seok (김종서) support Closer Jung Won-sik (정원식) support have announced that four players have been set as inactive on their roster, which include HaGoPeun, WooHyaL, Hooreg and T1Zi.
Thank you @Hooreg, @HAGOPEUNOW, @OverwatchTiZi, and @WOOHYAL.

🔗 https://t.co/MjHs89458e pic.twitter.com/WAp36F77Ju

— London Spitfire (@Spitfire) May 22, 2018
HaGoPeun, WooHyaL and Hooreg were signed onto the Spitfire from APEX Season 4 champions GC Busan in the team's roster announcement, while T1zi was signed from RunAway in March.
The lineup was able to achieve a title win in Stage 1 and a bronze medal in Stage 2, but fell behind in the standings in Stage 3 with a 6th place finish. They are currently in second to last place in Stage 4, and 3rd place in the overall league standings.
Their next match is against the San Francisco Shock on Thursday, May 24th.