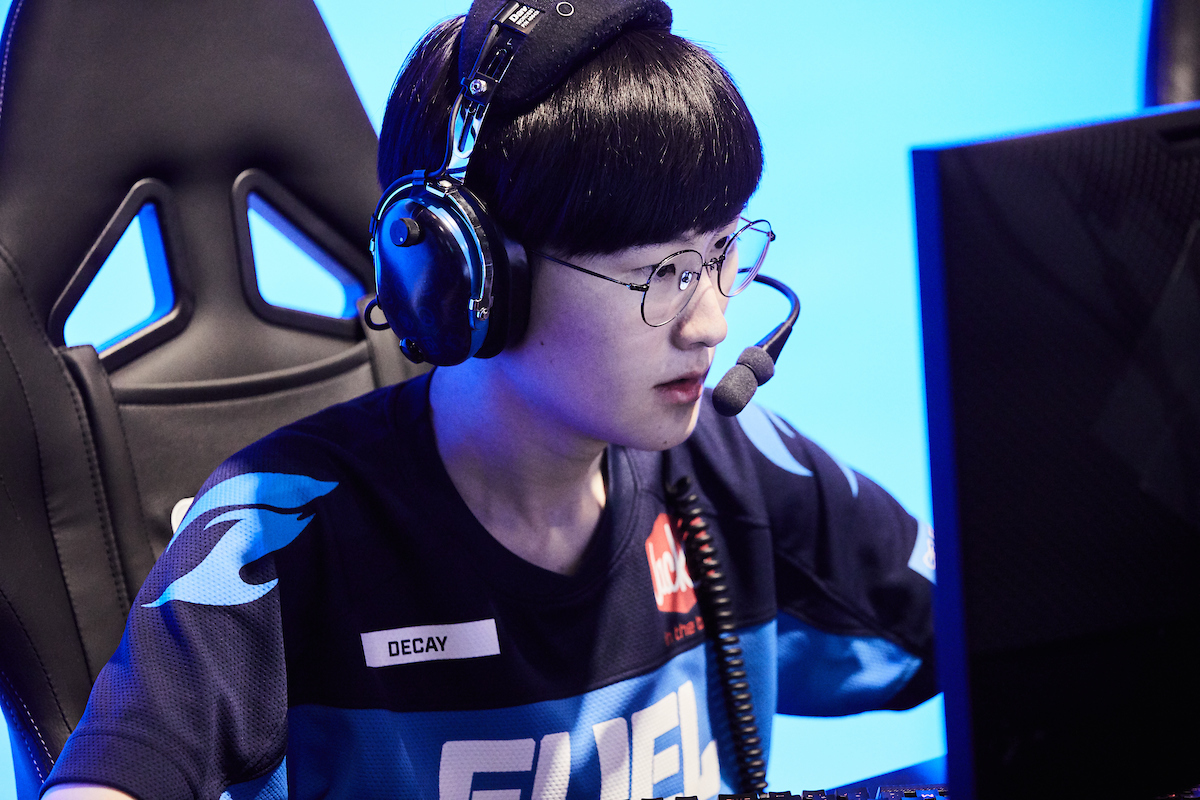 Decay has been released by the Fuel per his request. Image credit: Tyler Demogenes for Activision Blizzard Entertainment.
The Dallas Fuel
Dallas Fuel OWL Rank #1 Fielder Kwon Joon (권준) flex support Doha Kim Dong-Ha (김동하) dps SP9RK1E Kim Young-han (김영한) dps FEARLESS Lee Eui-seok (이의석) tank ChiYo Han Hyeon-syuk (한현석) support have released DPS player Decay from the team, per his request, and parted ways with assistant coach Tikatee .
Decay initially joined the Fuel during the 2019 off-season in a trade with his previous team, the Los Angeles Gladiators. He played 15 matches with the Fuel in the 2020 season, including two at the Dallas homestand in February.
His release comes just a few days after the signing deadline closed on July 31, which was extended from June 15.
Fuel owner Mike Rufail said following Decay's release that Decay did not want to work with the team. Decay has yet to state what happened between him and the organization from his point of view.
Tikatee meanwhile became part of the Fuel's staff near the end of the 2018 season, formerly coaching for FNRGFE.
The Fuel currently have 11 players on their team. They are set to compete in the Countdown Cup, with their first match against the Washington Justice this Friday.
The Dallas Fuel
Dallas Fuel OWL Rank #1 Fielder Kwon Joon (권준) flex support Doha Kim Dong-Ha (김동하) dps SP9RK1E Kim Young-han (김영한) dps FEARLESS Lee Eui-seok (이의석) tank ChiYo Han Hyeon-syuk (한현석) support 's roster is:
Their coaching staff is: