After struggling to find success in the inaugural season of the Overwatch Leauge, the Dallas Fuel
Dallas Fuel OWL Rank #16 NotE Lucas Meissner off tank Crimzo William Hernandez flex support Doha Kim Dong-Ha (김동하) dps ONIGOD Stefan Fiskerstrand dps Gamsu Noh Yeong-jin (노영진) tank Paintbrush Nolan Edwards support recently announced through a press statement and on social media the team has welcomed Tikatee and Jayne into their ranks.
We're pleased to announce @AskJayne and @TikateeOW joining the Fuel staff as assistant coaches! Be sure to give them a warm welcome and follow them.

For more details: https://t.co/dnQ5OXaivl pic.twitter.com/UX5eG6K7Ua

— Dallas Fuel (@DallasFuel) July 25, 2018
Alongside these coaching additions, the team has elected to part ways with Peak, who became interim head coach after the releases of at-the-time head coach KyKy and DPS player Rascal back in April. He would remain there until the signing of current head coach Aero just a month afterwards. As for Vol'Jin and Violet, the two will remain as a part of the team's coaching staff.
We'd also like to thank @GosuPeak for his time with us, especially for stepping in at a pivotal moment for the team, and we wish him the best in the future!

— Dallas Fuel (@DallasFuel) July 25, 2018
Tikatee was previously a part of FNRGFE as an analyst in the team as current head coach Aero was heading the corndogs from the same role. Their work would eventually net the squad an appearance at the 2017 Contenders Season One LAN playoffs.
While Jayne has not been involved directly with the league prior to this announcement, he was selected as the head coach for this year's Team Canada World Cup team and has made a name for himself through educational streams and other coverage of professional Overwatch.
While the Fuel's season has ended, the inaugural season has not yet concluded. The Grand Finals sets between the Philadelphia Fusion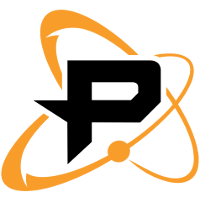 Philadelphia Fusion OWL Rank #3 Fury Kim Jun-ho (김준호) off tank Alarm Kim Kyeong-bo (김경보) flex support Carpe Lee Jae-hyeok (이재혁) dps Ivy Lee Seung-Hyun dps SADO Kim Su-Min (뜨용) tank FunnyAstro Daniel Hathaway support and London Spitfire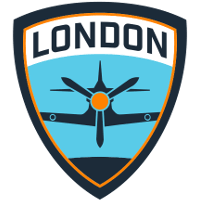 London Spitfire OWL Rank #15 BERNAR Shin Se-won (신세원) off tank Highly Lee Sung-hyeok (이성혁) flex support Glister Lim Gil-seong (임길성) dps Although Jung Hyun-wook dps JMac Choi Dae-han (최대한) tank SanGuiNar Lym Kyu-min support will begin at 5:00 PM EST (3:00 PM PST), with the second and third (if needed) best-of-five series matches scheduled to be played at 2:00 PM EST (11:00 AM PST) and 4:00 PM EST (1:00 PM PST) respectively.