The Hangzhou Spark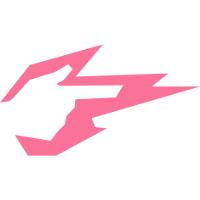 Hangzhou Spark OWL Rank #8 LiGe Jia Chengjie (贾城杰) off tank MCD Lee Jeong-ho (이정호) flex support BERNAR Shin Se-won (신세원) off tank GodsB Kim Kyeon-Bo (김경보) dps Architect Park Min-ho (박민호) dps Shy Zheng Yangjie (郑杨杰) dps SeoMinSoo Seo Min-Soo (서민수) dps guxue Xu Qiulin (徐秋林) tank Takoyaki Lee Young-hyun tank M1ka Liu Jiming (刘济铭) support have added former Vancouver Titans head coach paJion to their coaching staff as an assistant coach.
Welcome @paJion90 Hwang Jisub to Hangzhou Spark as Assistant Coach. He's an experienced coach with series championships in Titans and Fusion University. Please give him a warm welcome!
╰(°▽°)╯ #sparkbang pic.twitter.com/yUhEOJJHDH

— Hangzhou Spark (@Hangzhou_Spark) June 3, 2020
This announcement comes after paJion's one-month period of free agency following his split from the Titans alongside JJANU. He will be joining head coach MASK and assistant coach U4 on the team's coaching staff.
The last time the Spark were in the news was when they welcomed DPS player Architect to the team from the San Francisco Shock.
paJion's addition puts the Spark back to three coaches. They started the season with three coaches but parted ways with assistant coach yeah in May.
The Spark's last appearance in game was in the May Melee, where they fell in the Asian quarterfinals to the Dynasty, who secured a second place finish after a grueling 7-map series against the Dragons.
The team currently sits at the 10th position in the league standings, ahead of the Valiant and behind the Dynasty. With the May Melee concluded, there are currently no scheduled upcoming matches for the team.