The Hangzhou Spark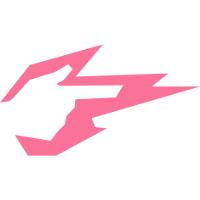 Hangzhou Spark OWL Rank #8 BeBe Yoon Hui-Chang (윤희창) flex support QOQ Yu Sung-joon (유성준) off tank GodsB Kim Kyeon-Bo (김경보) dps Architect Park Min-ho (박민호) dps guxue Xu Qiulin (徐秋林) tank M1ka Liu Jiming (刘济铭) support have announced the addition of flex DPS Architect to their team in a trade with the defending champions San Francisco Shock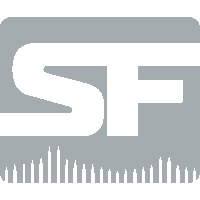 San Francisco Shock OWL Rank #2 ChoiHyoBin Choi Hyo-Bin (최효빈) off tank Viol2t Park Min-ki flex support Striker Kwon Nam-joo (권남주) dps ANS Lee Seon-chang (이선창) dps smurf Yoo Myeong-Hwan tank Moth Grant Espe support .
How about an addition?

Please welcome @ShockArchitect as flex! He joins us as a reigning champion from @SFShock . We are so excited to have you join and can't wait for the OWL veteran with a huge hero pool to shine with the Spark. Welcome! d(`・∀・)b
#owl2020 #sparkbang pic.twitter.com/hKvPf1XPR0

— Hangzhou Spark (@HangzhouSpark) May 18, 2020
The Spark have spent the past 24 hours teasing the move, starting with a comic released yesterday and ending today with an Animal Crossing-themed conversation with the Shock.
We are engaging onto @Spitfire later today. Make sure you don't miss this exciting match! #Sparkbang #owl2020
︿( ̄︶ ̄)︿

PST 3AM
CST 6PM

By the way, what do you all think about sending some reinforcements for Spark? pic.twitter.com/fEq3o9tG8y

— Hangzhou Spark (@HangzhouSpark) May 17, 2020
Architect is moving in to Hangzhou! (ノ>ω<)ノ https://t.co/JkeSJYutN8 pic.twitter.com/2IpPzdzqbT

— Hangzhou Spark (@HangzhouSpark) May 18, 2020
Architect joins the Spark after an opening was left on the roster following flex DPS Bazzi's retirement. The Spark currently have 11 players on their roster.
He has history with much of the Spark's roster and coaching staff. Architect was a member of X6-Gaming -- a roster that included current Spark players GodsB, Ria and Bebe -- prior to joining the Overwatch League. That team was also coached by MASK, who is now the head coach of the Spark.
Architect is leaving the team he first entered the Overwatch League with back in 2018. He featured prominently in the Shock's 2019 playoffs run and played in two maps in their grand finals victory.
He leaves a Shock team that has started the 2020 season with an 8-2 record and joins a Spark team that is in the middle of the pack with a 6-7 record. Both teams next play in the Overwatch League's May tournament, although they will play in different regions.
The Hangzhou Spark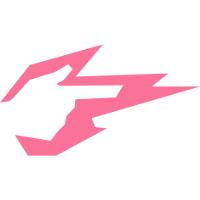 Hangzhou Spark OWL Rank #8 BeBe Yoon Hui-Chang (윤희창) flex support QOQ Yu Sung-joon (유성준) off tank GodsB Kim Kyeon-Bo (김경보) dps Architect Park Min-ho (박민호) dps guxue Xu Qiulin (徐秋林) tank M1ka Liu Jiming (刘济铭) support are:
Their coaches are: