The Hangzhou Spark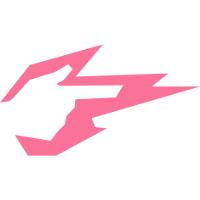 Hangzhou Spark OWL Rank #8 BERNAR Shin Se-won (신세원) off tank irony Kim Hyeong-woo (김형우) flex support Shy Zheng Yangjie (郑杨杰) dps AlphaYi Kim Joon (김준) dps guxue Xu Qiulin (徐秋林) tank superich Wu Gengtuo (吴梗拓) support have announced that assistant coach yeah has parted ways with the team, and that DPS Bazzi has retired from competitive Overwatch.
Today we part ways with Coach @yeahow . We are grateful for your dedication and hardworking in strategy and management. Thank you for being a part of the team. We wish you nothing but success in the future. pic.twitter.com/tE9SK2mc6n

— Hangzhou Spark (@Hangzhou_Spark) May 17, 2020
We are sad to announce that JUNKI "Bazzi" PARK has decided to retire from Overwatch. @Bazziow was a positive and diligent player as one of the members of our inaugural year roster. Thank you for your outstanding contributions and we wish you all the best going forward. pic.twitter.com/bB2TvtrhLn

— Hangzhou Spark (@Hangzhou_Spark) May 17, 2020
The two are the first in the Spark's 2020 roster to leave the team. Bazzi has been with the organization since their formation in late 2018, and yeah joined as a staff member last November.
Bazzi first gained recognition in the Overwatch scene with Seven, who competed in the APEX circuit and then Contenders Korea. He then joined the Spark in late 2018 and competed throughout the 2019 Overwatch League season, including the playoffs where they finished fourth.
Bazzi was then re-signed last November, and competed in five matches this season following the league's move to online play. His last match was against the Guangzhou Charge, where they lost 3-1.
The Spark are currently 10th place in the standings, and are set to compete in the May Melee Asia, with their first match against the Seoul Dynasty.