The Shanghai Dragons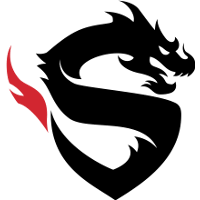 Shanghai Dragons OWL Rank #5 Izayaki Kim Min-chul (김민철) flex support Void Kang Jun-woo (강준우) off tank Fleta Kim Byung-sun (김병선) dps LIP Lee Jae-won (이재원) dps Fate Koo Pan-seung (구판승) tank LeeJaeGon Lee Jae-gon (이재곤) support have announced four new signings to their team: Stand1 , Void , LIP and LeeJaeGon . This brings the total number of players on the Dragons' roster to 12, the League's limit.
🚨Roster Announcement🚨

IT'S TIME! Joining us for the 2020 season are Ji-won "Stand1" Seo, Jun-woo "Void" Kang, Jae-gon "LeeJaeGon" Lee, and Jae-won "LIP" Lee! Please welcome the newest members of the Dragons family ∑d(°∀°d) pic.twitter.com/vq37IqhDdj

— Shanghai Dragons (@ShanghaiDragons) November 26, 2019
Both of the newly acquired tanks join from the Gladiators organization. Void played for the main Los Angeles Gladiators team, while Stand1 played for their academy team, Gladiators Legion. Void joins the Dragons as their third off-tank player behind envy and Geguri, while Stand1 would be the team's lone main tank player.
LeeJaeGon joins from RunAway and under the team, he has been decorated with numerous accolades. He has won the Contenders Korea title twice and placed third in the Gauntlet. He joins thirteen other RunAway alumni in the League, with ex-teammates Heesu just announced to be on the Fusion and Yaki and Gangnamjin having been picked up by the Florida Mayhem in the previous week.
Their final pickup is LIP, who previously played for BlossoM. He has not had as much success as the rest of his teammates, having failed to qualify out of Trials Korea twice in 2019. Nonetheless, he will be joining the Dragons as their fifth DPS player and is their second new DPS player of the offseason. Fleta was transferred to the Dragons from Seoul Dynasty earlier this month.
Fans of the Shanghai Dragons need not wait long to catch these new players in action. The Dragons will be participating in the Overwatch Shanghai Masters Invitational alongside the three other Chinese Overwatch League teams. The Invitational will be occurring on the 1st of December.
The roster of the Shanghai Dragons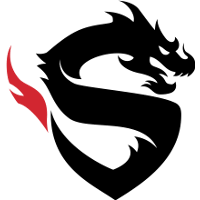 Shanghai Dragons OWL Rank #5 Izayaki Kim Min-chul (김민철) flex support Void Kang Jun-woo (강준우) off tank Fleta Kim Byung-sun (김병선) dps LIP Lee Jae-won (이재원) dps Fate Koo Pan-seung (구판승) tank LeeJaeGon Lee Jae-gon (이재곤) support is:
Their coaches are: