The Philadelphia Fusion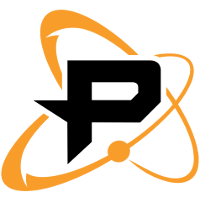 Philadelphia Fusion OWL Rank #11 AimGod Min-seok Kwon flex support MN3 Yoon Jae-hee dps ZEST Kim Hyun-woo (김현우) dps Belosrea tank FiXa Kwon Young Hoon (권영훈) support have signed RunAway
RunAway Contenders KR Rank #10 F4zE Lim Si-hyun off tank Revenge An Hyeong-geun (안형근) flex support WOOHYAL Sung Seung-hyun (성승현) off tank Mer1t Choi Tae-min dps DPS player Heesu . Heesu will be unable to compete until he turns 18 on March 25.
The newest member of our family is finally here. Please welcome @HeesuGOD from @Runaway_OW!

We're looking forward to big things from this young superstar when he's finally old enough to take the OWL stage! pic.twitter.com/wFOca2ceOg

— Philadelphia Fusion (@Fusion) November 25, 2019
Heesu is the Fusion's fourth DPS player. The team's other three DPS--Carpe, EQO and Ivy--will makeup the DPS rotation until Heesu is old enough to play his first match.
The first match Heesu will be eligible to play for the Fusion is an April 5 bout against the Defiant played in Washington. That will be their 10th match of the season.
Heesu is the fourth player from RunAway to join an Overwatch League team this offseason. The first two, Yaki and GangNamJin, were picked up by the Mayhem. Since then, Schwi has joined the Spifire.
Before playing for RunAway, Heesu was a member of Element Mystic. There are a total of eight Element Mystic alumni currently signed to Overwatch League rosters and four others who have been on Overwatch League teams at some point. There are now 11 former RunAway players, including Heesu, on Overwatch League rosters and three additional RunAway players who have been on Overwatch League rosters at some point.
Between the two teams, Heesu has finished in the top four of every Contenders season he has competed in and won titles in two Contenders seasons. He also has two titles and a runner-up finish in the NeXT series of tournaments.
The Fusion have 10 players on their roster, nine of which will be eligible on opening day. Heesu joins Alarm as one of the team's rookie players.
Their first match of the season will be February 15 against the Washington Justice.
The Philadelphia Fusion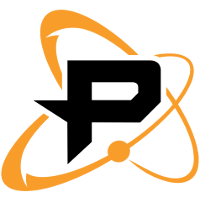 Philadelphia Fusion OWL Rank #11 AimGod Min-seok Kwon flex support MN3 Yoon Jae-hee dps ZEST Kim Hyun-woo (김현우) dps Belosrea tank FiXa Kwon Young Hoon (권영훈) support are:
Their coaches are: