The Florida Mayhem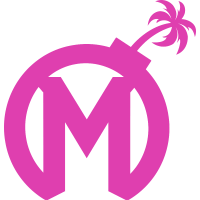 Florida Mayhem OWL Rank #8 SirMajed Majed Alrashied flex support Checkmate Baek Seung-hun dps Hydron Isaiah Rodriguez dps someone tank ANAMO Jeong Tae-seong (정태성) support have signed RunAway
RunAway Contenders KR Rank #10 F4zE Lim Si-hyun off tank Revenge An Hyeong-geun (안형근) flex support WOOHYAL Sung Seung-hyun (성승현) off tank Mer1t Choi Tae-min dps DPS Yaki and flex support Gangnamjin , pending league approval. The two will make their Overwatch League debut next season.
You've waited long enough. Join us in welcoming @OWYaki and @KangNamJin to the Florida Mayhem! #BringTheMayhem pic.twitter.com/wCwomwPfGp

— Florida Mayhem (@FLMayhem) November 20, 2019
Yaki and GangNamJin will be the first new player additions for the Mayhem this offseason; last month the team parted ways with five players.
Yaki was with RunAway since June of this year, while GangNamJin was with the team since October of 2018. Their achievements on RunAway include a title in Contenders 2019 Season 2: Korea. GangNamJing also won the Contenders 2018 Season 3: Korea championship with the team prior to Yaki joining.
Yesterday, the Mayhem made changes to their coaching staff; they added KuKi--who is also from RunAway--as head coach to take the place of Unread, and also added DOX as an assistant coach.
The Mayhem finished in last place this past season with a 6-22 record in the regular season.
The team currently has BQB, Karayan, Byrem and Kris under team option, with the deadline to re-sign players under option having already passed. If the Mayhem have picked up all four of their options, they will have nine players to meet the eight player minimum deadline due last Friday. There has been no word yet regarding their status with the team.