The Guangzhou Charge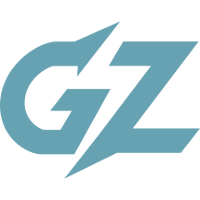 Guangzhou Charge OWL Rank #9 Cr0ng Nam Ki-cheol (남기철) off tank Farway1987 Cao Jiale (曹家乐) flex support choisehwan Choi Se-Hwan (최세환) dps Develop Chae Rak-hoon (채락훈) dps Rio Oh Seung-pyo (오승표) tank Unique Yoo Dong-hyun support have announced the departures of HOTBA , fragi , OnlyWish and Bischu . Additionally, Charge flex support Rise has announced his retirement.
It has been our pleasure to have had @HOTBA_OW @fragi @OnlyWish_ and @BischuGG with the Charge. Many thanks to all of them for their contributions to a great season in 2019. We wish them all the best in the future! pic.twitter.com/5t2LL8tXBv

— Guangzhou Charge (@GZCharge) November 11, 2019
We are sad to say that Rise will be officially retiring from professional Overwatch to go back to school. Thank you Rise for all of your contributions and we wish you the best! pic.twitter.com/f1yalhho0j

— Guangzhou Charge (@GZCharge) November 11, 2019
Three players--Bischu, fragi and HOTBA--began the offseason as free agents, according to the Overwatch League's contract status article. The fourth player, OnlyWish, had his team option declined.
Rise was also subject to a team option, but he has decided to retire and return to school. Neither OnlyWish nor Rise saw much playtime throughout the season. OnlyWish played in only two matches and Rise played in the same two. Rise was not old enough to play at the start of the season, as he turned 18 in April.
HOTBA was a starter for the Charge at off-tank throughout the season. He played in all 28 of the team's regular season matches and played for the Charge in the play-in tournament. HOTBA joined the Charge last offseason after playing for the Fusion the season before.
fragi also came from the Fusion, although he joined the Charge more recently. Alongside him, Bischu also joined the Charge, previously hailing from the Gladiators. They were traded to the Charge in July, prior to the start of Stage 4. Each player played in only a single map for the Charge.
The Charge have only six players remaining on their roster. They need eight players under contract by November 15.
They currently lack an off-tank player.