The Guangzhou Charge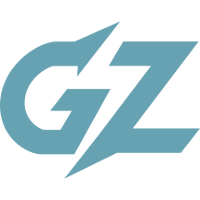 Guangzhou Charge OWL Rank #9 Cr0ng Nam Ki-cheol (남기철) off tank Farway1987 Cao Jiale (曹家乐) flex support choisehwan Choi Se-Hwan (최세환) dps Develop Chae Rak-hoon (채락훈) dps Rio Oh Seung-pyo (오승표) tank Unique Yoo Dong-hyun support have acquired main tank fragi from the Philadelphia Fusion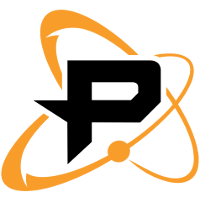 Philadelphia Fusion OWL Rank #11 AimGod Min-seok Kwon flex support MN3 Yoon Jae-hee dps ZEST Kim Hyun-woo (김현우) dps Belosrea tank FiXa Kwon Young Hoon (권영훈) support and off-tank Bischu from the Los Angeles Gladiators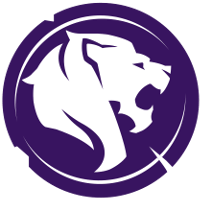 Los Angeles Gladiators OWL Rank #4 Shu Kim Jin-seo flex support kevster Kevin Persson dps Patiphan Patiphan Chaiwong dps Reiner Corey Scoda tank FunnyAstro Daniel Hathaway support . The Fusion have acquired flex DPS player Kyb from the Charge.
Let's make it official.

Please join us in welcoming the incredible @fragi and @BischuGG to the team!#FeelTheCharge #OWL2019 pic.twitter.com/ll5s8f80Ac

— Guangzhou Charge (@GZCharge) July 17, 2019
We are excited to announce the arrival of @KYB, who joins our roster from the @GZCharge!

Make sure to drop him a follow, wish him a belated Happy Birthday, and welcome him to the Fusion family! #IonThePrize pic.twitter.com/obuWMAnit1

— Philadelphia Fusion (@Fusion) July 17, 2019
All three players involved in the trades have seen limited playing time this season, especially in the last stage. Neither fragi nor Bischu have played in any matches this season. Kyb hasn't played since Stage 2.
Bischu did not play at the beginning of the season due to health issues. When he became healthy enough to play, he played for Gladiators Legion as a two-way player.
Kyb began the season splitting playtime with Eileen as the Charge's flex DPS and Brigitte player. He lost his playing time in Stage 3 when nero became old enough to play and the Charge decided to split the flex DPS role between nero and Eileen.
fragi has sat behind Sado on the Fusion bench this season. Sado has played every map as the Fusion's main tank since the season started.
The Charge now have 11 players on their roster. They've cut their DPS line down to three players and now have two players on both main tank and off-tank.
The Gladiators have cut their roster down to nine players. Void is their only remaining off-tank.
Bischu and fragi join an international but mostly Korean roster. Bischu became known for his ability to speak both Korean and English fluently while he was on the Gladiators.
While Kyb is the Fusion's fourth DPS player, he is only the third DPS player available for them to use. Their other backup DPS player, snillo, is currently in South Korea playing with Fusion University in Contenders Korea as a two-way player.
Both the Fusion and the Charge are competing for bids in the postseason. The Fusion are currently ninth in the overall standings with a 12-9 record. The Charge are currently in 13th in the standings with a 9-12 record after losing a tiebreaker with the Hunters. Teams that finish the season between seventh and 12th in the standings will play in a play-in tournament to determine the final two teams to make the Overwatch League playoffs.
The Gladiators are currently fifth in the overall standings. The top six teams automatically enter the playoffs.
The Charge and Fusion will begin Stage 4 playing against each other. They play July 25. The Gladiators will not play the Charge again this season.
The Guangzhou Charge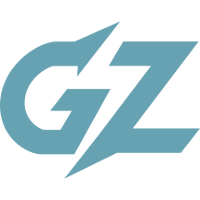 Guangzhou Charge OWL Rank #9 Cr0ng Nam Ki-cheol (남기철) off tank Farway1987 Cao Jiale (曹家乐) flex support choisehwan Choi Se-Hwan (최세환) dps Develop Chae Rak-hoon (채락훈) dps Rio Oh Seung-pyo (오승표) tank Unique Yoo Dong-hyun support 's roster is:
The Philadelphia Fusion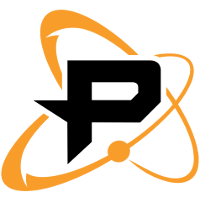 Philadelphia Fusion OWL Rank #11 AimGod Min-seok Kwon flex support MN3 Yoon Jae-hee dps ZEST Kim Hyun-woo (김현우) dps Belosrea tank FiXa Kwon Young Hoon (권영훈) support 's current roster is:
The Los Angeles Gladiators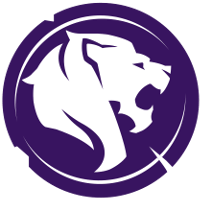 Los Angeles Gladiators OWL Rank #4 Shu Kim Jin-seo flex support kevster Kevin Persson dps Patiphan Patiphan Chaiwong dps Reiner Corey Scoda tank FunnyAstro Daniel Hathaway support roster is: